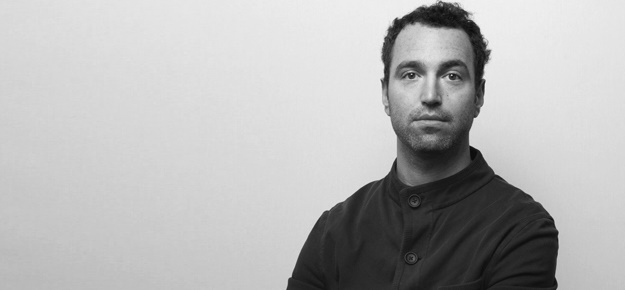 Ben GITAI
Supervisor Masters Diploma | Doctoral Student

contact: Ben Gitai
tel: +41 44 633 33 81
Ben Ori Gitai was born in Paris in 1985.In October 2007 he began studies at the Ecole Spéciale d'Architecture in Paris, La Villette, and focused on social housing and design. In July 2012, he obtained his Diploma of Architecte d'état in the degree of HMNOP.

In 2007 he was an Erasmus exchange student at ETH Zurich and attended lectures by Jacques Herzog and Pierre de Meuron at Studio Basel, doing field research on the urban sprawl of new towns in Egypt, focusing on the satellite city of 15 of May. In this framework, he wrote about ways of improving the existing infrastructure through the increase of architectural development. In this time, he has also worked and studied for Christophe Girot and Tony Fretton at ETH architecture department.
His additional activities include working as Director of Photography in various movies as well as flied photographer for National Geographic in Asia .Is artistic work embodies the spatial translation of a mental state of landscape into a physical architectural dimension. His work was presented at The Exhibition is no place like home Featuring works by artists including Marcel Duchamp, Man Ray, Claes Oldenburg, Andy Warhol, Martha Rosler, Louise Bourgeois. In this scope, domestic spaces or domestic object becomes a tool in the investigation of gender roles, housework, collecting,and hoarding, and a means of reflecting on the home as the central site in the formation of family and memory, national and cultural identity.
From January 2011 to September 2014 he worked as an Architect at the Firm Diener and Diener in the Basel office on urban and architectural projects. In December 2014, he opened his firm Gitai Architects. Mainly, working on urban development and architectural typologies for housing and offices in conflicts territories.
Since 2015 Ben works in teaching and research at the Institute of Landscape Architecture Chair of Christophe Girot at the ETH, Zürich. He has been working as research associate at the Design Lab  which is focussed on research into transforming methods of landscape practice of architects. participation in various conferences, workshops and numerous publications. Since 2017 he coordinates the Landscape Architecture theme of Master thesis Projects. In 2017 he started his PhD on developing the field of Topo-politic in the landscape department of architecture in conjunction with GTA the institude for History and theory of architecture.