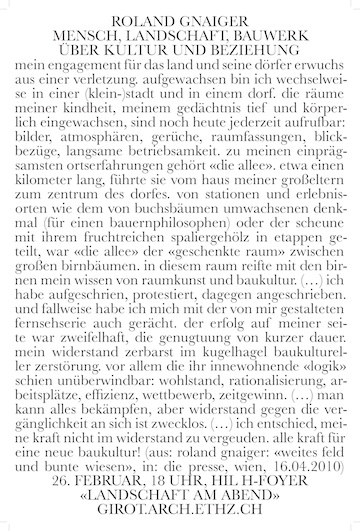 Don't miss our next Evening Talk on Landscape: on February 26th, 2013, architect Roland Gnaiger will talk about "People, Landscape, Building – on culture and relation".
Roland Gnaiger can be characterized as a committed member of a decidedly modern, but always socially and culturally underpinned architecture, dealing with issues such as the anchoring of the building in the landscape and its cultivation methods, socio-political changes, traditional forms of construction, but also highly topical issues such as 'energy efficiency'.
Find more information on our facebook page.
Thursday, February 26th, 2013, 6 p.m. HIL H 40.9 (NSL-Foyer), ETH Hönggerberg