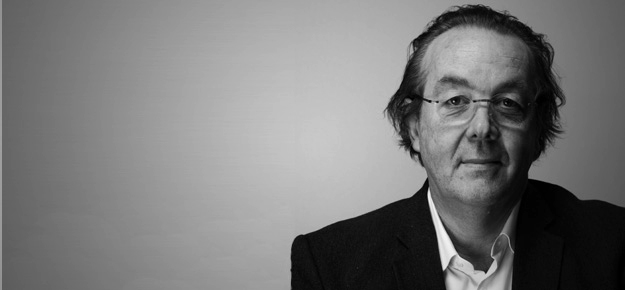 Christophe GIROT
Professor
Landscape Architecture
Head of Chair
contact: Christophe Girot
tel: +41 44 633 21 37
Christophe Girot is Professor and Chair of Landscape Architecture at the Architecture Department of the ETH (Swiss Federal Institute of Technology) in Zürich since 2001.He has directed the Institute of Landscape Architecture there from 2005 to 2014.
His research addresses three topics:
– Topological  methods in landscape architecture
– New media in landscape analysis and perception
– A history and theory of landscape architecture.
Emphasis at the Chair has been given to large scale landscape design and modelling with particular attention to the topology of natural systems in cities. The recently founded LVML (landscape visualising and modelling laboratory) of the ETH funded since 2009 by the Swiss National Science Foundation, and co-directed with ETH Planning Professor Dr. Adrienne Grêt-Regamey has enabled significant advances in applied ecological design and point cloud modelling.
This has enabled to Chair of Christophe Girot to direct a CTI project from 2012-2014 with ETH Professor Marc Pollefeys at the Department of Computer Imaging together with the Leica /Hexagon company entitled 4D sites. The Gotthard Project developed as a point cloud model by Christophe Girot in collaboration with Professors Burkhalter and Sumi of the Academy in Mendrizio was exhibited as a collateral event at the 2014 Architecture Biennale in Venice. Christophe Girot received a double Masters of Architecture and Landscape Architecture from U.C. Berkeley as well as a Bachelor of Science in Environmental Planning from U.C. Davis. Before coming to the ETH he was Professor and Chair of Landscape Architecture at the Versailles School of Landscape Architecture (Ecole Nationle Supérieure du Paysage) in France from 1990 to 2000. Christophe Girot has lectured and been guest professor in many renowned academic institutions around the world.

Christophe Girot holds a practice in Zürich with projects both in Europe and in Asia. The Sigirino Mound project for the Alp Transit Company in Ticino as well as the Brissago Garden project in Ticino with SAM architects test the current limits of topological design and modelling in extreme alpine situations. The Sigirino Project was also exhibited this year at the 2014 Architecture Biennale in Rotterdam. Other large scale projects such as the Basel 3Land Masterplan together with the office LIN, and the Montplaisir Estate project in Lodève with KCAP have been completed.
Christophe Girot has published extensively in key reference books and contributed significant articles to the field of landscape architecture. The Book entitled "The Course of Landscape Architecture" published by Thames & Hudson in English, Ullmer in French and Detail in German has come out in 2016.
Christophe Girot was awarded the ETH Golden Owl (Goldene Eule) award for teaching excellence in 2016.
Condensed CV
Born 1957 in Paris France
Bachelor of Science in Environmental Planning and Management UC Davis, California 1981
Masters of Architecture 1986 and Masters of Landscape Architecture 1988 UC Berkeley, California.
Lecturer at U:C. Berkeley and UC Davis, California 1987- 1990
Professor and Chairman of Landscape Architecture, ENSP Versailles 1990-2000
Professor of Landscape Architecture ETH Zurich 2001
Fritz Schumacher Prize in Urban Design, Hannover 2003
Founding of the ETH Institute of Landscape Architecture 2005
Founding of the ETH Landscape Visualising and Modelling Laboratory LVML 2009
Link to professional office Atelier Girot