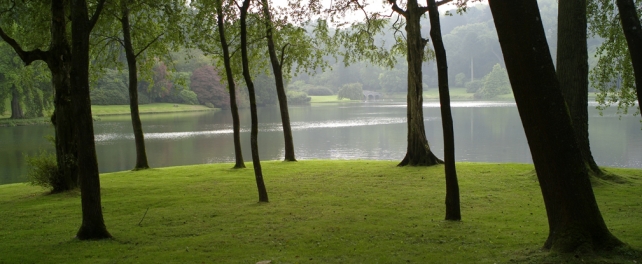 History and Theory of Garden Design and Landscape Architecture
Lecture Series 'Landscape Architecture I' (LAI) | Professor Christophe Girot
The lecture series begins on September 22th, 2017. Please join us for the lecture 'History and Theory of Garden Design and Landscape Architecture'! The lectures are held in German and take place every Friday, 8:00–9:45 am in HIL E3. We are looking forward to a productive and inspiring Semester.
Read more about our lecture series 'Landscape Architecture I+II'
Complementary to this lecture series, Professor Christophe Girot's book The Course of Landscape Architecture is now available.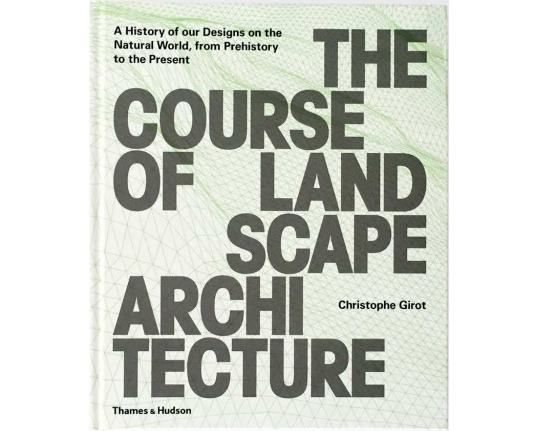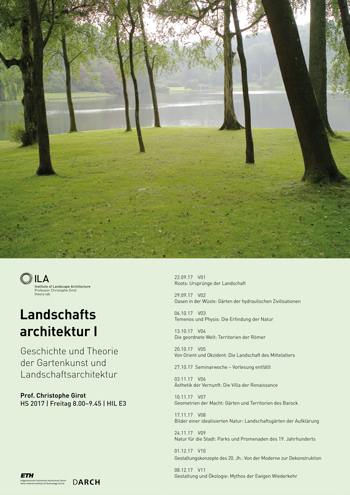 Download the lecture program
Watch our video lectures