Annette Freytag: Dieter Kienast. Stadt und Landschaft lesbar machen
Book Presentation on Wednesday, March 9th 2016, 18:30, ETH Hönggerberg HIL E 4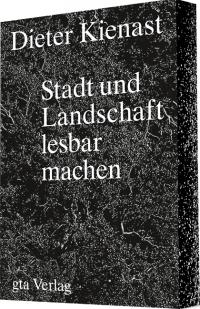 Anette Freytag will be presenting her book "Dieter Kienast: Stadt und Landschaft lesbar machen" that was awarded as one of the Most Beautiful Swiss Books and received the Deutsche Gartenbuchpreis.
The Swiss Dieter Kienast (1945-1998) is a key figure of European landscape architecture. With a striking reversal in the social understanding of nature, he sought a synthesis between design and ecology, without hostility to the city nor abiding to the sentimental image of nature.
In her book, Dr. Anette Freytag provides the first critical examination Kienast's unrealized work, its design approach and its theoretical positions. It also illuminates a concise Era of landscape architecture, the struggles since the 1970s to again be an integral part of urban development and inspiration for the large-scale planning.
More Information at gta Publishers and also on sale at amazon.