Thinking the Contemporary Landscape
The new book edited by Christophe Girot and Dora Imhof is out now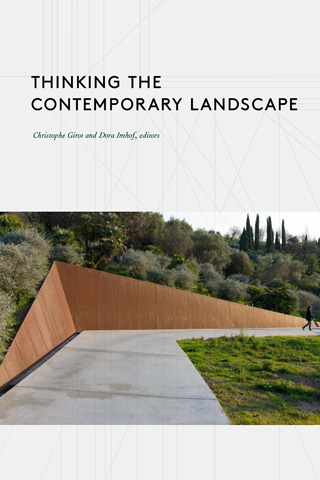 Read the review of this book by Cathryn Dwyre.
Examining our shifting perceptions of nature and place in the context of environmental challenges and how these affect urbanism and architecture, the seventeen essayists in Thinking the Contemporary Landscape argue for an all-encompassing view of landscape that integrates the scientific, intellectual, aesthetic, and mythic into a new multidisciplinary understanding of the contemporary landscape. A must-read for anyone concerned about the changing nature of our landscape in a time of climate crisis.
Among the authors are Christophe Girot, Saskia Sassen, Charles Waldheim, James Corner, Annette Freytag, Susann Ahn, Regine Keller and others. Check out the contents.
The book is published by Princeton Architectural Press.