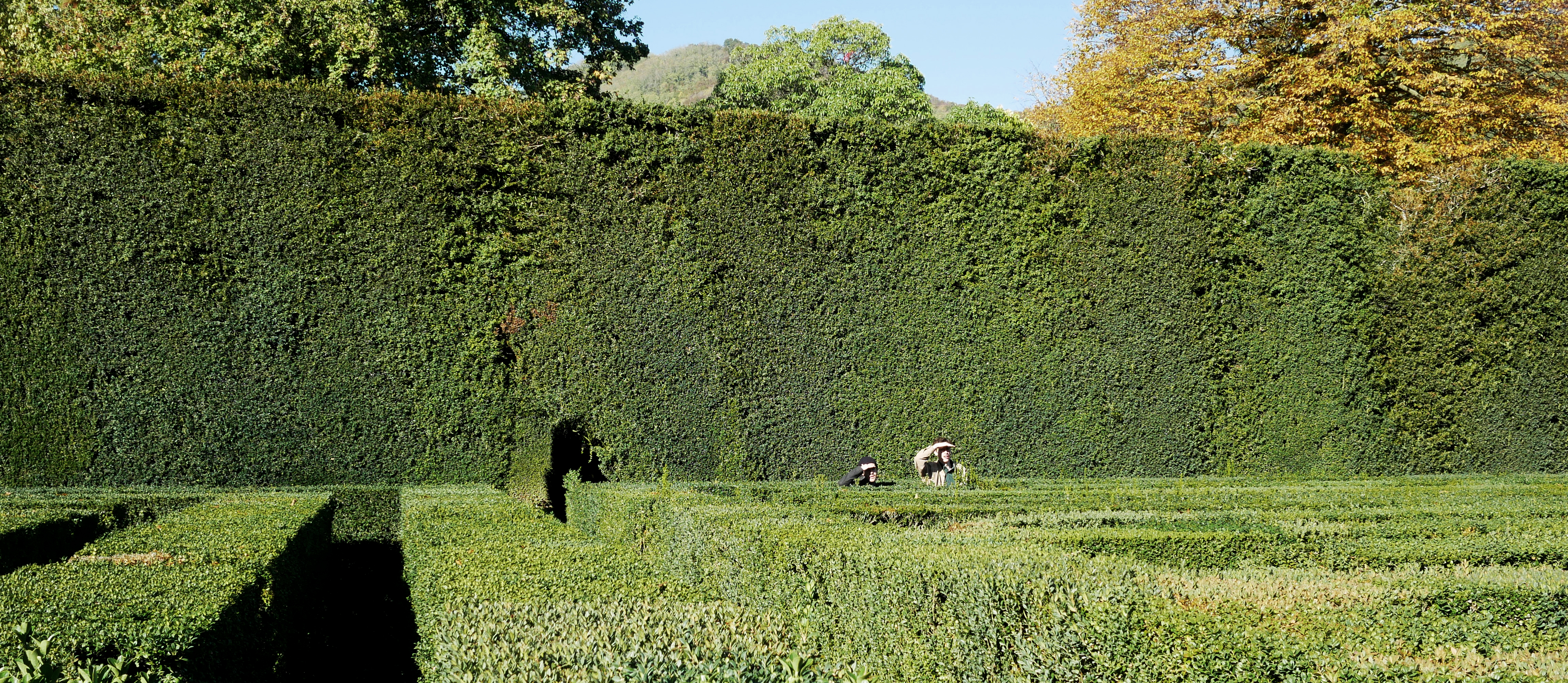 TheoryLab
THINK NATURE
Our understanding of nature in the landscape has roots both past and future. It results from a complex combination of rational and sometimes even irrational preconceptions inherited from a variety of periods both far and near. There is no doubt that research on the perception of landscape, the critical reflection of our profession's history and observations on the continuous processes of landscape are vital for our new design approaches.
GENERAL INFO
Courses offered by the TheoryLab foster students' abilities to critically examine designed nature. This means reflecting on both historical as well as current understandings of nature and landscape. First and foremost, nature and landscape are understood as products of human culture where multiple levels of meaning and territorial demands, structures and processes are superimposed. Not only parks and gardens mirror this understanding; the shaping of the territory as a whole, including both urban and rural areas, underscores this cultural production of landscape over time.
GOAL
The TheoryLab seeks to enrich the dialogue about landscape in the professional realm as well as challenge architecture students to think more critically about landscape. Toward this end, we reflect on both historical as well as contemporary understandings of nature and landscape.
TOOLS
As tools, the TheoryLab courses place emphasis on the conscientious use of language and images in lectures and texts. We encourage curiosity, critical thinking and enjoyment as essential components of research inquiry. Our resources, including the ILA library and archives, are open to the students as well as to professionals.
COURSES
The TheoryLab offers two courses: the Autumn/Spring lecture series Landscape Architecture I+II as well as the Spring Term elective Landscape Theory and Landscape Design with the additional option of a more in-depth elective project.
> Lecture Series
> Elective Course
> Exams
> Seminar Week

TEAM
Isabelle Fehlmann | Research Associate | Coordinator TheoryLab
Patrick Düblin | Research Associate
Lara Mehling | Research Associate
Picture: Students searching for the way out of the labyrinth of the Garden of the Villa di Barbarigo in Valsanzibio, Italy