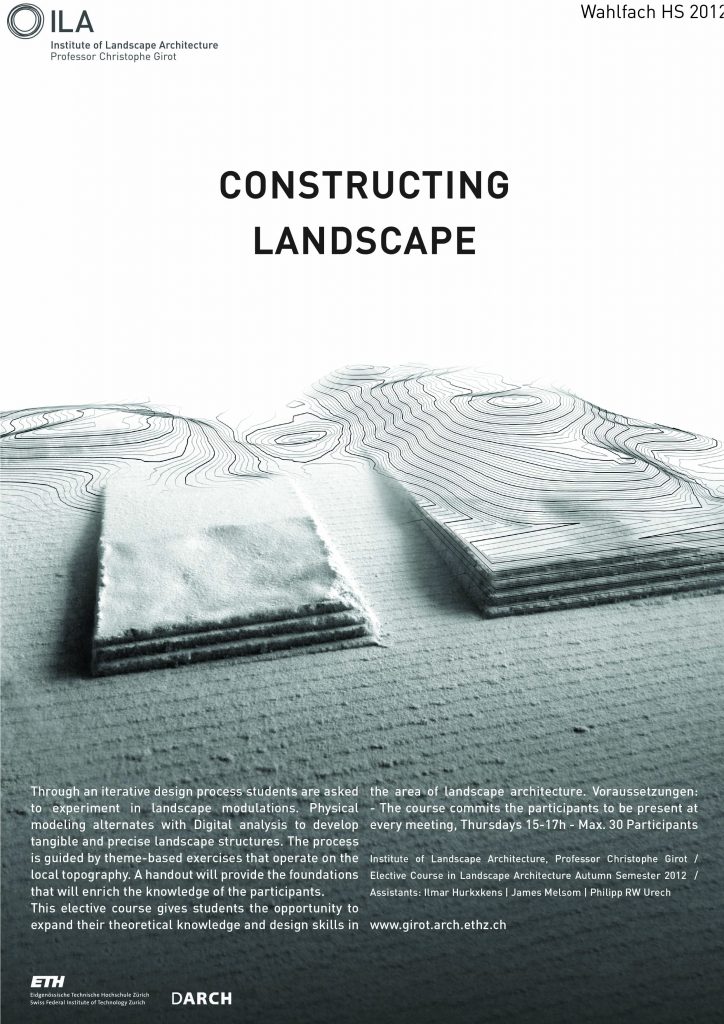 ABSTRACT
This elective course asked the students to experiment in landscape modulations through an iterative design process.
GUEST LECTURERS
Catharina Kahane, Andreas Maier, Ullrich Schwarz
TEACHING TEAM
Prof. Christophe Girot, Georg Munkel, Ilmar Hurkxkens,Philipp Urech, James Melsom
STUDENTS
Sarah Bollinger, Aliaksei Domin, Lionel Epiney, Shujun Fang, Lucas Gomez, Shoichiro Hashimoto, Kenan Jasarevic, Ricardo Joss, Fabian Lauener, Li Li, Patrick Meng, George Orfanopoulos, Caroline Schillinger, Fortese Softa
CONTACT
Experiments in Landscape Modulations
The elective course in Landscape Design, Fall Semester 2012, asks the students to experiment in landscape modulations through an iterative design process. Physical modeling alternates with digital analysis to develop tangible and precise landscape structures. The process is guided by theme-based exercises that operate on the local topography.
The goal of the semester is to develop a variety of prototypes which appliance would grant more space to the river, allowing a better flood management and a fruitful and sustainable relationship between agricultural, urban and natural areas. Operations – additions and subtractions – applied on the existing landscape should be compensated locally, minimizing the transportation of material. The operations will be tested empirically on sand models and transferred to 3D models though photogrammetry for analysis. The final results of the course will consist in a topographical plan and a detailed sand model.
The elective gives students the opportunity to expand their knowledge in the area of landscape architecture. Exercises, desk discussions and lectures during the semester will provide the necessary foundations and will cover themes like topography, water and movement.
The site of operation is situated along the river Glatt, stretching from the outlet of the Greifensee to the town of Dübendorf. The broader landscape structure is defined by the topography of the Glatt valley. Amid the existing pressures of agriculture, forest and urban areas – all crossed by railway and highways – the canalized river Glatt has little space to absorb the multiple agents interacting in the dynamic river Landscape, including flood events, habitats for local animals or plants and recreation areas. The site shall evolve within the development of the city and the larger landscape structure.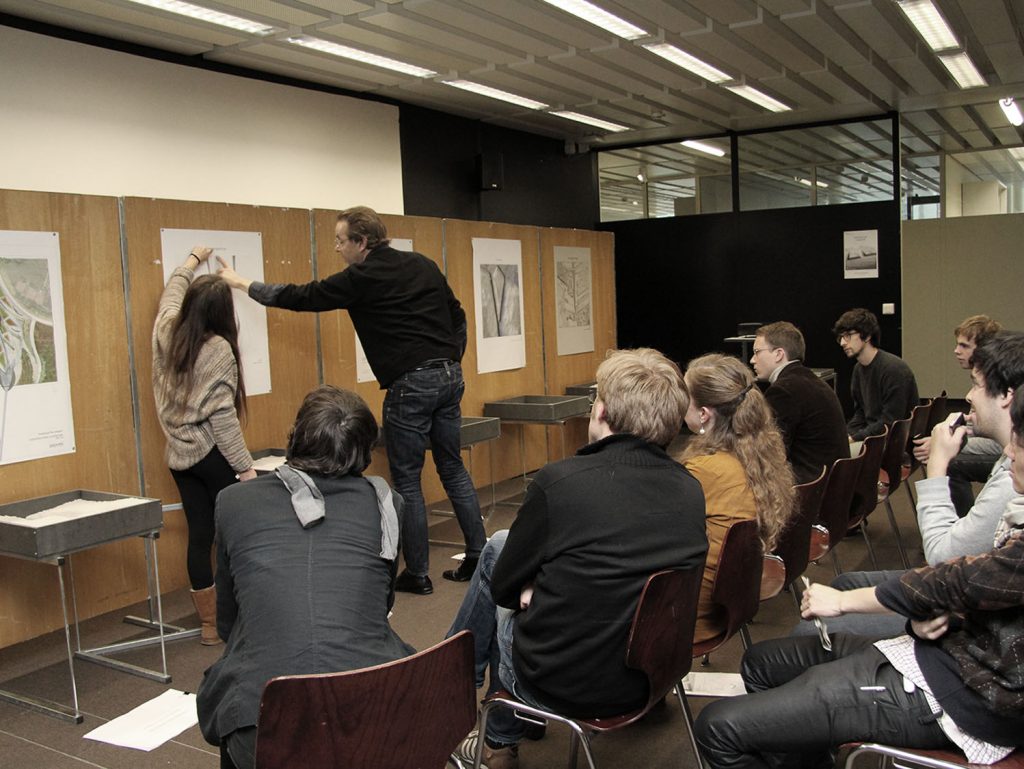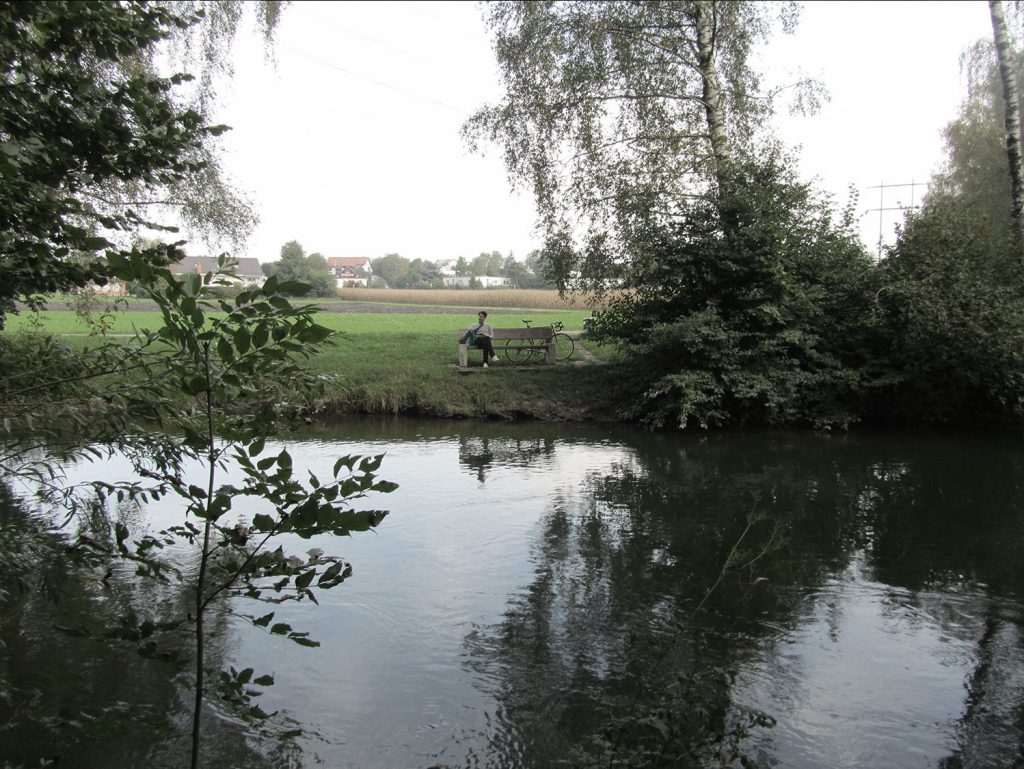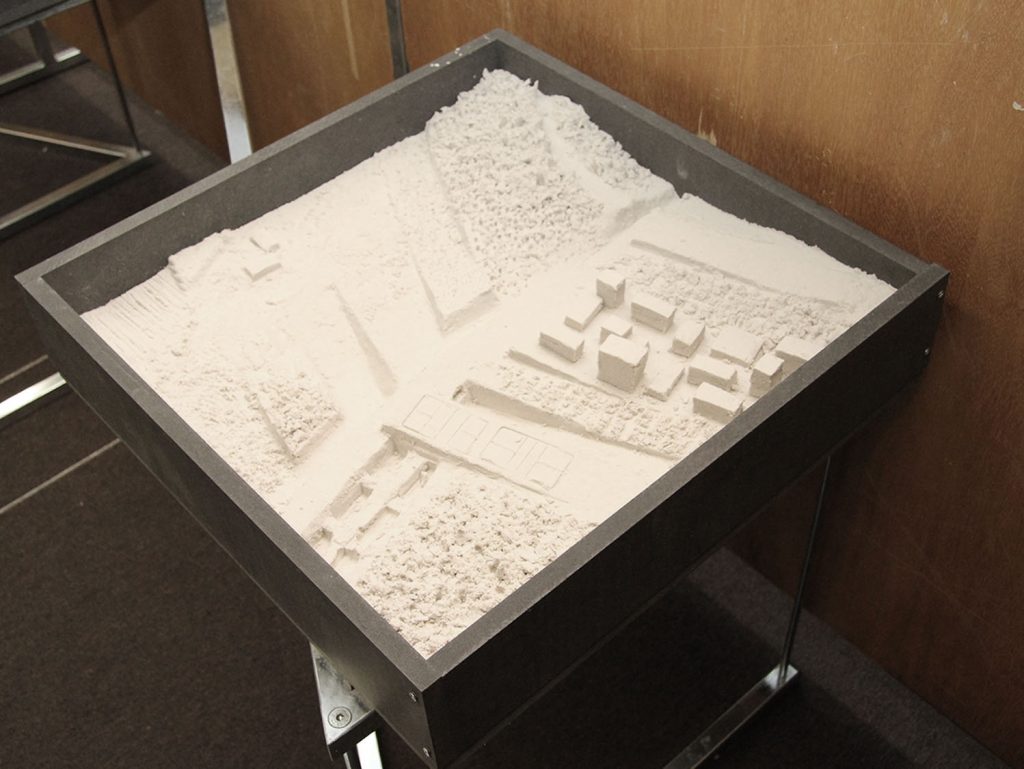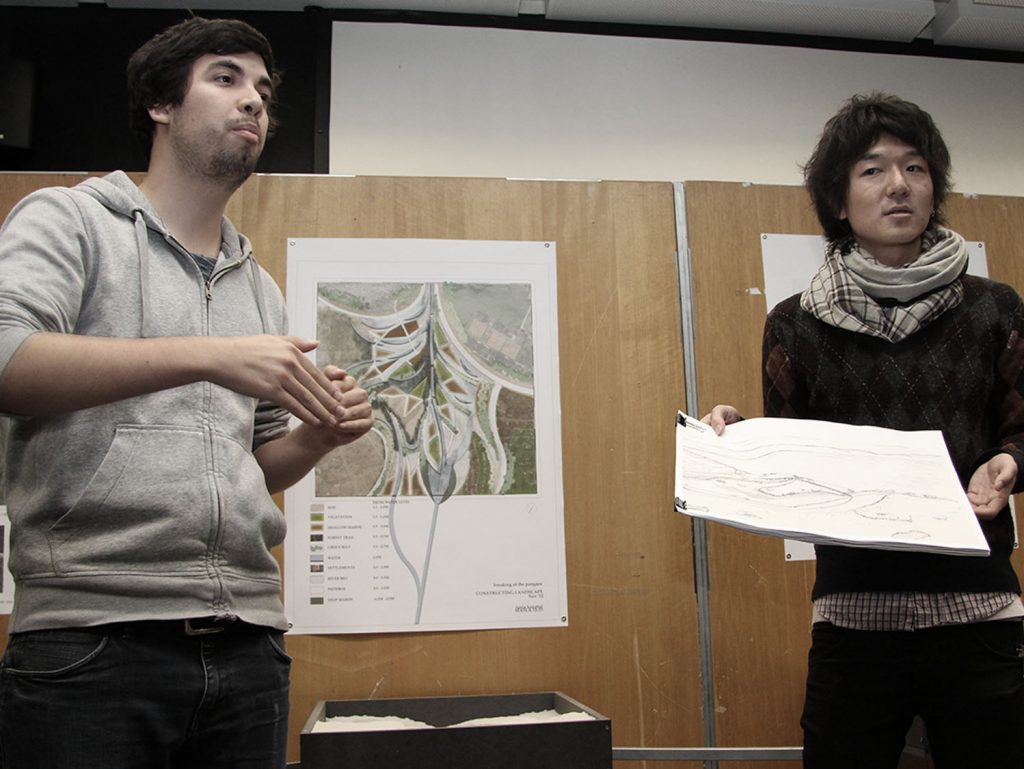 Final Critic, Field Trip Glattbach – 2012
Student Work: Fabian Lauener, Patrick Meng
Student Work: George Orfanopoulos, Roidis