Arizona, USA  / 13. – 24. March 2015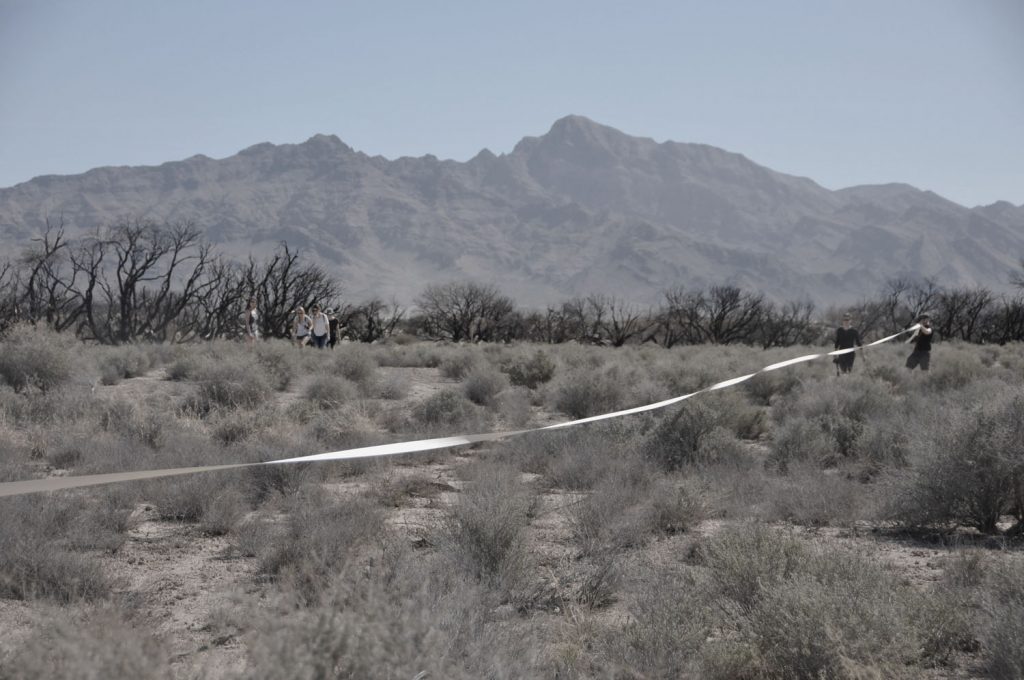 During two weeks, we will explore the wonders of the Southwest together. The seminar week is designed in two parts: one part seeks to give a general impression of the region and see its landmarks, the other a hands-on approach to the site. We hope this trip will bring you a good insight of the region. Our trip is drawn on the back whilst highlights for each day are on this side. Here are a few basic informations you might need.
DEHYDRATION, HEATSTROKE, SUN
Take it easy as you acclimatize, especially on hot summer days and in Southern California's deserts. Drink plenty of water. One gallon per person per day minimum is recommended when you're active outdoors. Dehydration (lack of water) or salt deficiency can cause heat exhaustion, often characterized by heavy sweating, pale skin, fatigue, lethargy, headaches, nausea, vomiting, dizziness, muscle cramps and rapid, shallow breathing. Long, continuous exposure to high temperatures can lead to possibly fatal heatstroke. Warning signs include altered mental status, hyperventilation and flushed, hot and dry skin (ie sweating stops). Wear sunglasses to protect your eyes. Even though desert glare might not seem to make a difference, it will impair your distance vision and hamper your adaptation to night vision. Use suncream.
TEACHING TEAM
Prof. Christophe Girot, llmar Hurkxkens, Magdalena Kaufmann, James Melsom, Philipp Urech
STUDENTS
Coralie Berchtold, Stéphanie Chanson, Tania Depallens, Basile Diem, Jens Fischer, Guillaume Guisan, Sylwia Jezewska, Mathäus Nierzwicki, Tabea Schäfer, Wieland Schwarz, Tristan Wicht, Andreas Winzeler, Marco Derendinger, David Häusler, Karoline Heene, Fabian Meier, Sarina Meier, Aline Sidler, Tanja Vallaster
DESIGN STUDIO
FS2015 | Flash Floods and Desert Claims
Contact