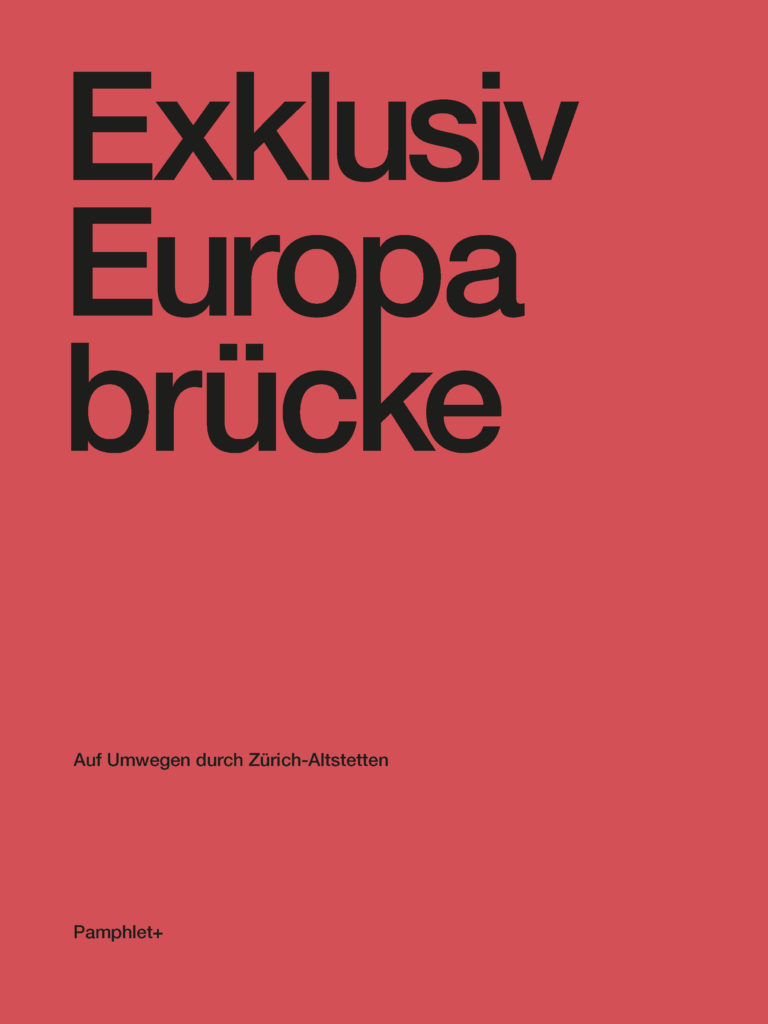 EDITORS
Patrick Düblin, Isabelle Fehlmann, Christophe Girot, Myriam Uzor
AUTHORS
Patrick Düblin, Isabelle Fehlmann, Rico Furter, San Keller, Lisa Neuenschwander, Myriam Uzor and students at the Department of Architecture at ETH Zürich
SPECIFICATIONS
Pamphlet+
June 2020
German
144 pages, 359 illustrations
21 x 28 cm
CHF 30 / € 30
ISBN 978-3-85676-404-3
PUBLISHER
"Die elf Spaziergänge sind reich an Auseinandersetzung mit dem Ort, willkommen dokumentiert, auch für einen Fremden wie mich. Das 'Verborgene Altstetten' verblüfft dann mit Sprachspielen und aufgeladenen Begriffen, die originell verortet werden durch Zuschreibungen im belanglosen Aggloraum." – Markus Ritter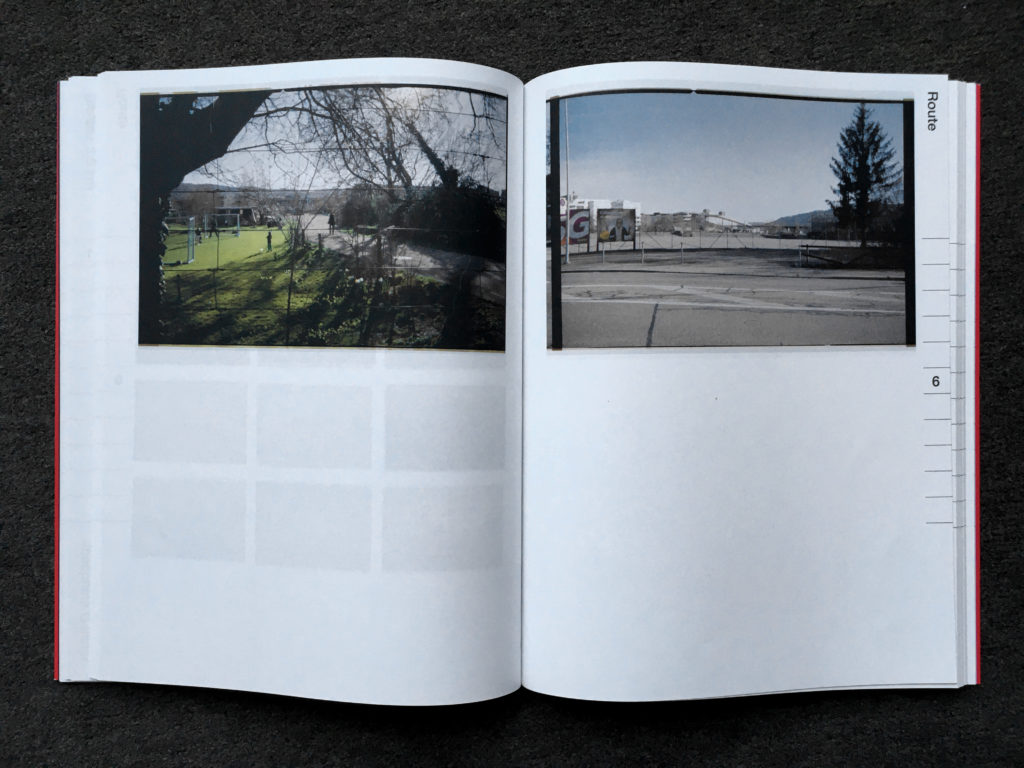 Der Zürcher Stadtteil Altstetten ist ein Mikrokosmos der Schweiz, ein städtebauliches Laboratorium, Dorf und Metropole in einem. Er ist ein Ort der Gegensätze und Widersprüche. Davon zeugt auch die Europabrücke, dieses Monument vergangener Träume, das eine gewaltige Achse durch diese eigentümliche Stadtlandschaft schlägt. In Exklusiv Europabrücke blicken wir über das kolossale Viadukt hinweg auf das Limmattal, in der Absicht, die verborgenen Schätze von Altstetten zu Fuss zu erkunden. Das Buch ist zugleich unkonventionelles Ortsporträt und Anleitung, sich bewusst auf Umwege zu begeben.
Die Publikation lädt zu elf Streifzügen durch Altstetten ein. Karten, zahlreiche analoge Fotografien und kurze Erläuterungen veranschaulichen den Verlauf der jeweiligen Route und die dabei entdeckten Besonderheiten des öffentlichen Raums. Ausführlichere Texte und ein Gespräch mit dem Schweizer Künstler San Keller liefern zudem Hintergrundwissen zur Methodik der Streifzüge, zur Kulturgeschichte des Umwegs, zu Altstetten und zur Europabrücke.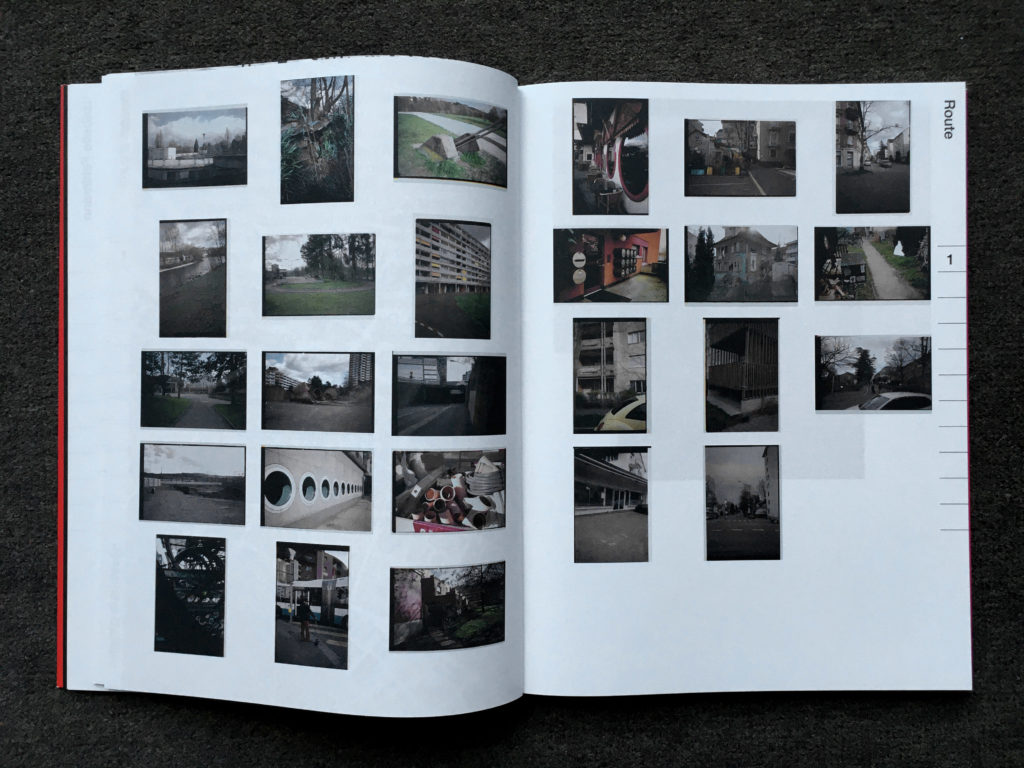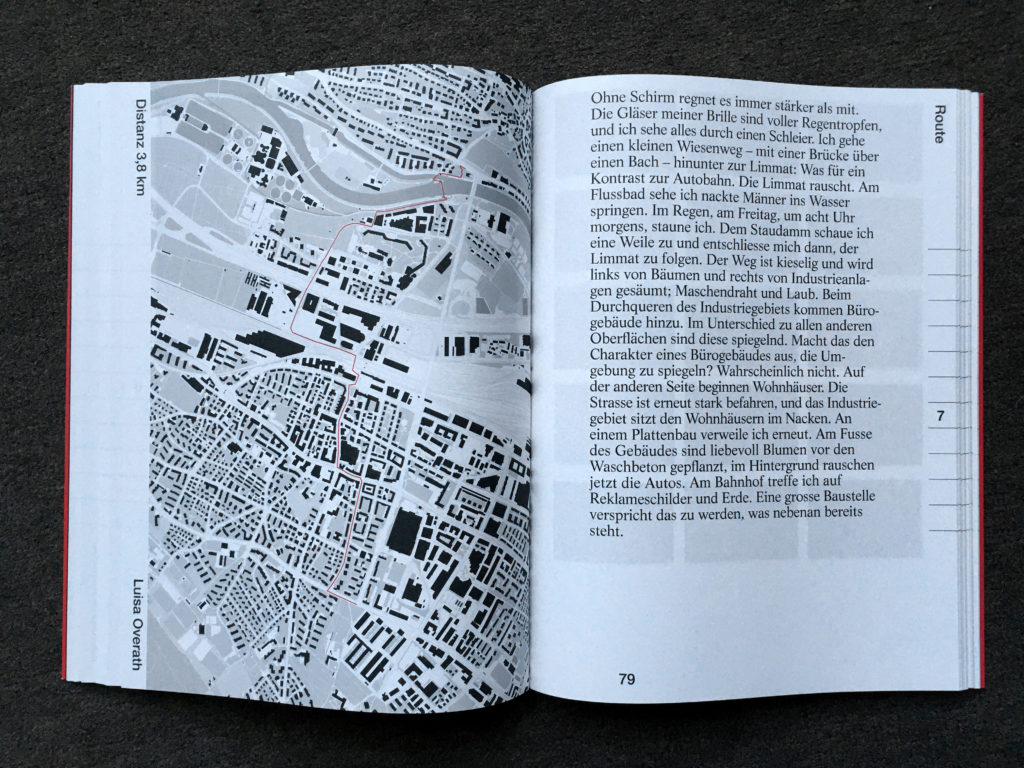 Zurich's Altstetten district is a microcosm of Switzerland, an urban planning laboratory, village and metropolis in one. The Europabrücke—a monument to past dreams—strikes a dominant axis through the peculiar cityscape. Exklusiv Europabrücke: Auf Umwegen durch Zürich-Altstetten (Europabrücke Exclusive: Detours through Zurich-Altstetten) directs the visitor to explore the hidden treasures of the quarter on foot. The book is both an unconventional portrait of the town and instruction to deliberately take a detour.
The publication invites readers to eleven walks through Altstetten. Numerous analogue photographs, maps, and brief explanations illustrate the course of each route and point out special features in the surrounding public space. More detailed essays and a conversation with the Swiss artist San Keller provide background information on the methodology of the walks, the cultural history of the detour, Altstetten, and the Europabrücke.