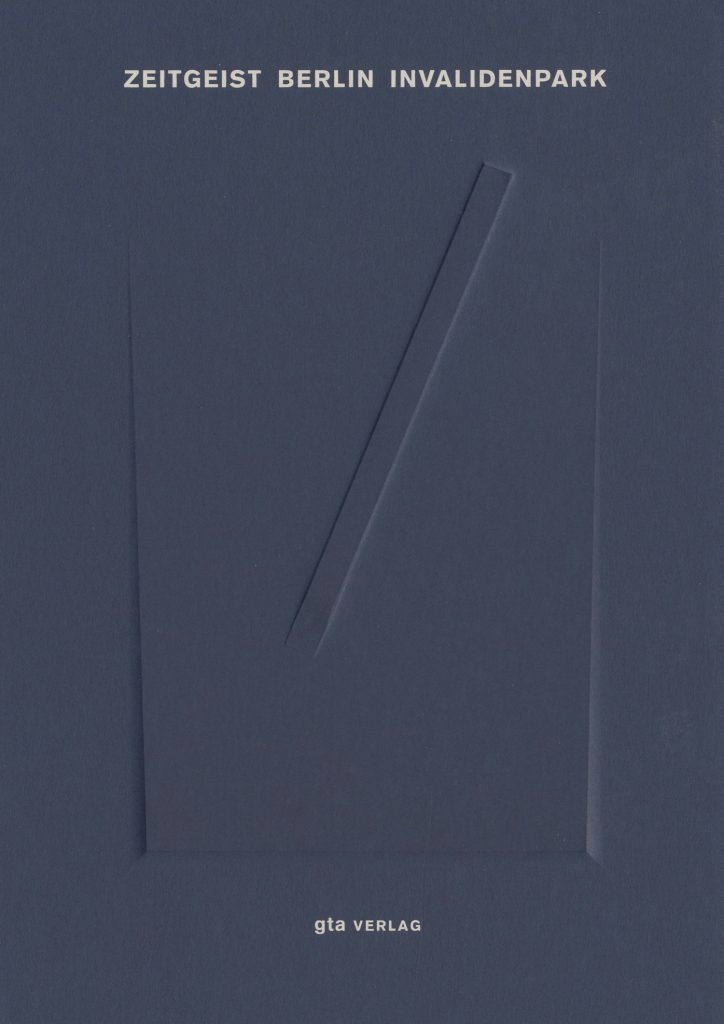 AUTHOR
Christophe Girot
CONTRIBUTORS
Brigitte Franzen, Richard Ingersoll, Lars Lerup, Thies Schröder, Philip Ursprung, Udo Weilacher, Clemens A. Wimmer
PHOTOGRAPHER
Andreas Muhs
VIDEOS
Marc Schwarz
DATE OF PUBLICATION
September  2006
SPECIFICATIONS
English, German
17.0 x 14.0 cm
ISBN 978-3-85676-187-5
The old military park of 3 hectares located in Berlin Mitte was redesigned as one the first new public open space between East and West Berlin.
After World War II, the area of the Invalidenpark was part of the border land and occupied by military. The landscape architect Christophe Girot's new Invalidenpark (1997) does not shun irritations from observers, but builds a viable bridge between past and present, bet­ween traffic, quiet leisure and play
Das Areal des Invalidenparks lag nach dem Zweiten Weltkrieg im militärisch besetzten Grenzgebiet. Mit der neuen Parkanlage schuf der Landschaftsarchitekt Christophe Girot 1997 einen Ort, der Irritation nicht scheut, zugleich aber eine Brücke schlägt zwischen Vergangenheit und Gegenwart, Verkehr, Ruhe und Spiel.