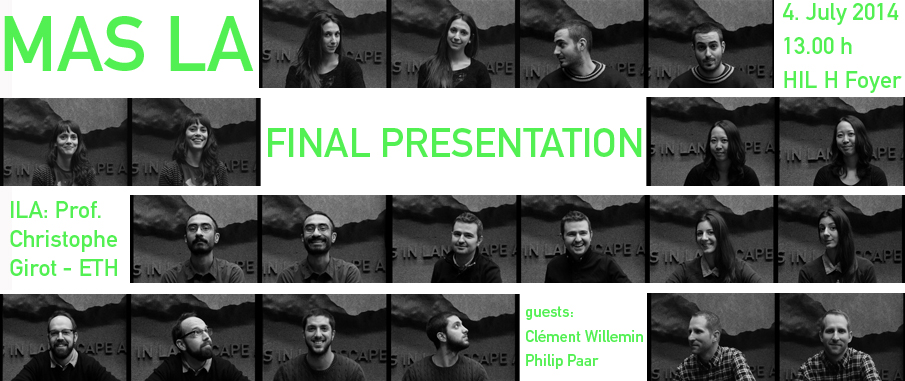 MAS LA 2013/2014: Final Synthesis Presentation
Another great year of MAS LA will conclude with the presentation of their work! We cordially invite you to our final presentation of the MAS LA 2013/14! It will take place on Friday, 04.07.2014 at 13.00 h, HIL H Foyer, ETH Hönggerberg.
Guests: Philip Paar (www.laubwerk.com), Clément Willemin, (http://www.baseland.fr/en/best-of)
The 10 international students of the one-year program "Landscape Architecture Design Simulation" will present their results of the Final Synthesis. We are looking forward to an interesting presentation introducing visions for the Linth Valley between Lake Zurich and Walensee (CH)!
You are welcome to join!