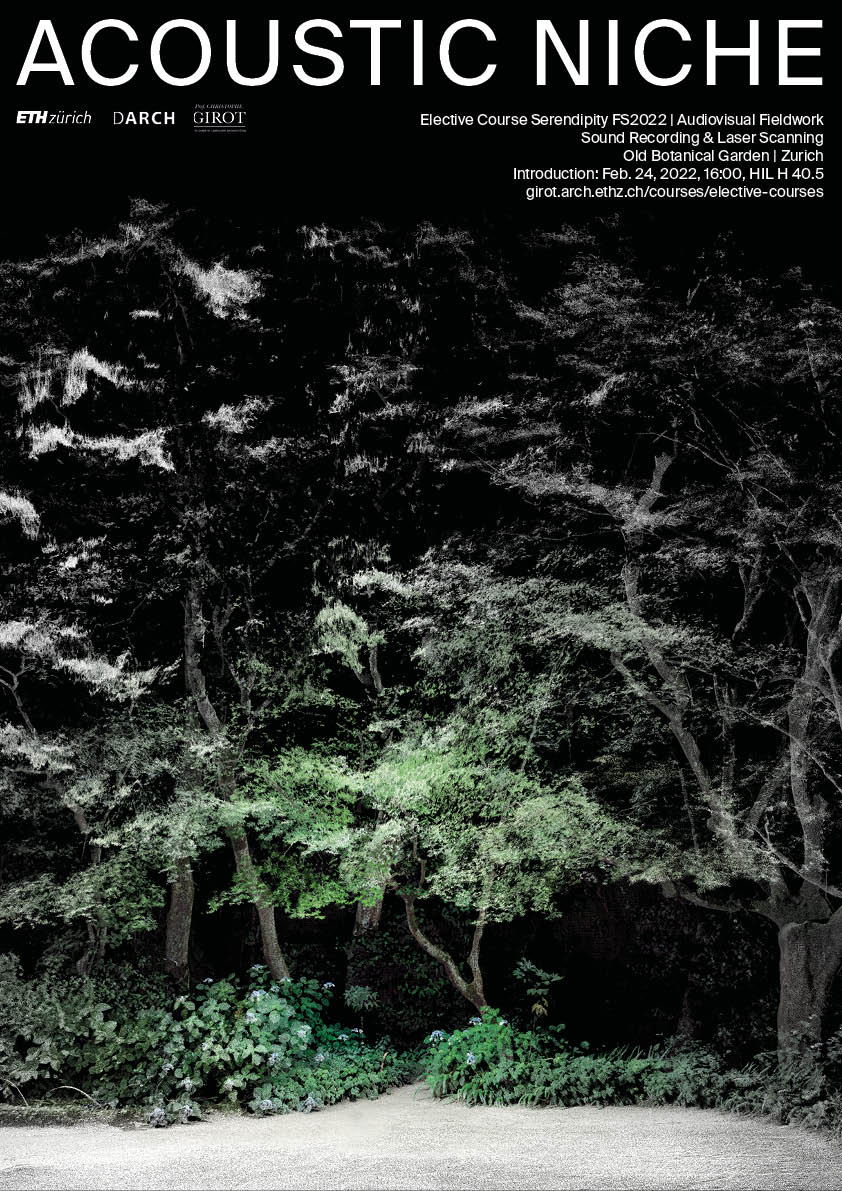 The acoustic niche connects considerations in space and time. During the semester students will study the soundscape and spatial configurations of the old Botanical Garden in Zurich. The investigations will lead to a multichannel acoustic installation on-site at the "Sonic Topology" Symposium in June 2022.
Through an auralised point cloud model of the botanical garden, the students will be able to reflect our perception of the artificially organic landscape as a digital model in the AV-Lab. We will use the niche theory as a method to experiment together on an acoustic intervention and the interplay with the visual environment of the garden.
TEACHING TEAM: Prof. Christophe Girot, Fabian Gutscher, Dennis Häusler, Matthias Vollmer
CONTACT:  Fabian Gutscher, Dennis Häusler
SCHEDULE:
Feb 24   Introduction & Registration
Mar 03  Technical introduction
Mar 05-06 Workshop weekend (full day)
Mar 10. Introduction AudioVisualLab
Mar 17. Individual Work
Mar 24  – no course – (seminar week)
Mar 31  Early Mid Crit (AudioVisualLab)
Apr 07  Individual work
Apr 14  Individual work
Mar 21  – no course – (Easter break)
Apr 28  Late Mid Crit (AudioVisualLab)
Mai 05  Individual work
Mai 12  Final Crit (on site)
TOOLS: Laser Scanning / Sound recorders and contact microphones / digital Point Cloud Modeling and digital Sound processing
CORONA: Due to the pandemic and the current situation during the semester, the course may still be adjusted. If necessary, the physical work in the laboratories will have to be adapted selectively, depending on the rules and regulations in place.
The acoustic niche hypothesis, as proposed by Bernie Krause in 1983, describes that the acoustic dimension of the landscape is composed of single organisms that found their niche in frequency or/and time in order to be able to communicate.  The human influence with densified cities and their infrastructures make rapid changes in ecology and therefore in the soundscape of our landscapes as well. These changes can be monitored with sound. We will investigate the complex environment in time and space on site by mapping and recording its sounds and by laser scanning the space during the workshop weekend. This will give us the possibility to examine our acoustic intervention in a point cloud model in the laboratory environment of the AV-Lab with space for experimentation and serendipity. To be able to present our soundscape at the "Sonic Topology" Symposium and to discuss our sound intervention with experts in the fields of sound art and sound ecology is a great opportunity as well.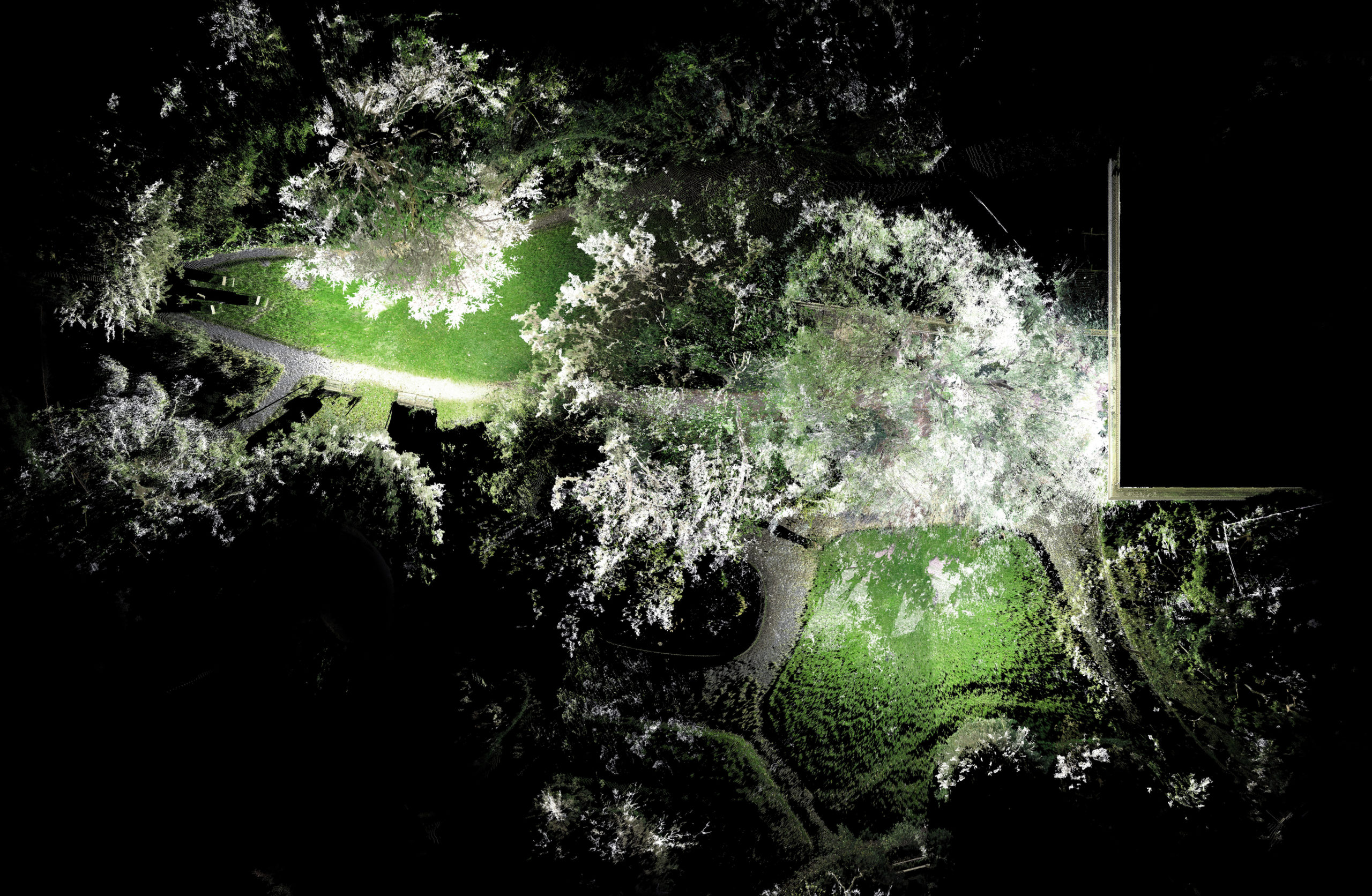 Point Cloud Model of the Old Botanical Garden in Zurich