Zürich, Switzerland  / 14. – 18. March 2016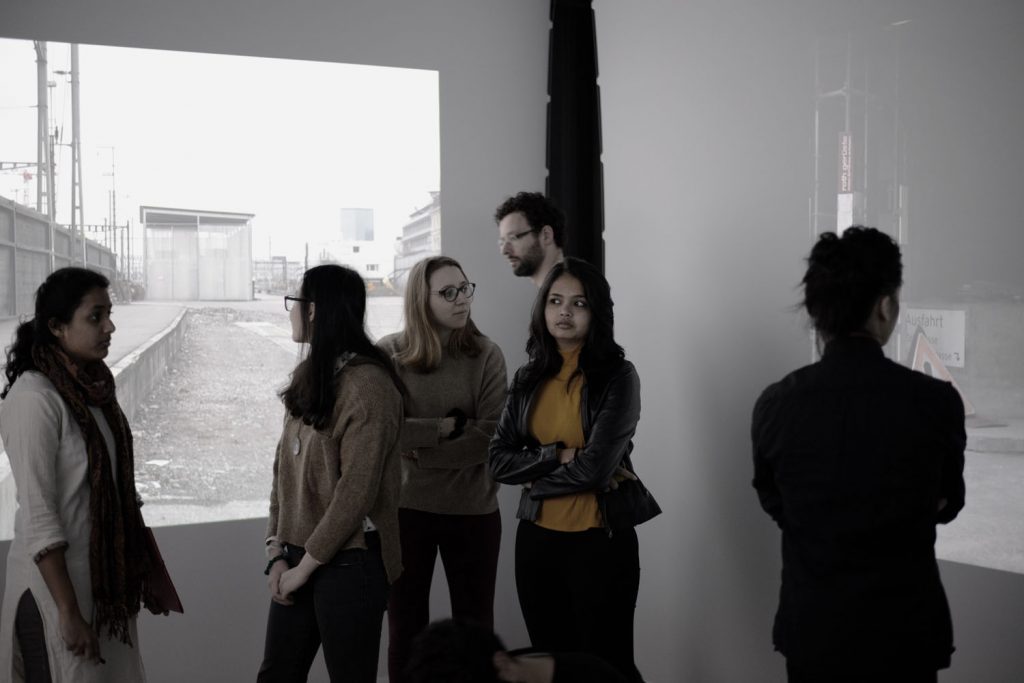 We want to open our senses to a space in Zurich we circle everyday, but don't perceive consciously. We will pause in the daily movement and experience the public space beyond our usual perspective. Audiovisual media will help us to examine spatial, acoustic and atmospheric phenomena in the landscape and grasp different meanings of a place.
In this exercise, we will explore the landscape edges of Zurich's empty center: the railway field from central station to Europabrücke. We want to discover the audiovisual layers of this diverse area: the unexpected natural reserve in the middle of this urban field and its rapidly changing edges. Equipped with cameras and microphones, you will frame scenes of the everyday activities around the clock with office buildings, nightclubs, private gardens, construction sites, housing complexes and wastelands.
The final result of the course will be a collective audiovisual essay of Zurich's "Gleisfeld", tracking 24 hours of field recording. You will learn how to work with audio- and videorecorders and edit with software such as Reaper and DaVinci Resolve.
TEACHING TEAM
Prof. Christophe Girot, Johannes Rebsamen, Matthias Vollmer, Ludwig Berger
STUDENTS
Annamaria Bonzanigo, Naga Chandrabhanu, Nilosha Dave, Lars Kloeg, Elena Lurati, Andrea Panzeri, Thierry Räss, Maurijn Rouwet, Tudor Stefanescu, Anh Tran, Maged El_Sadek
Contact
Student Work: Lars Kloeg & Maurijn Rouwet
Student Work: Tudor Stefanescu & Thierry Raess
Student Work: Andrea Panzeri