Singapore  / 17. – 25. March 2018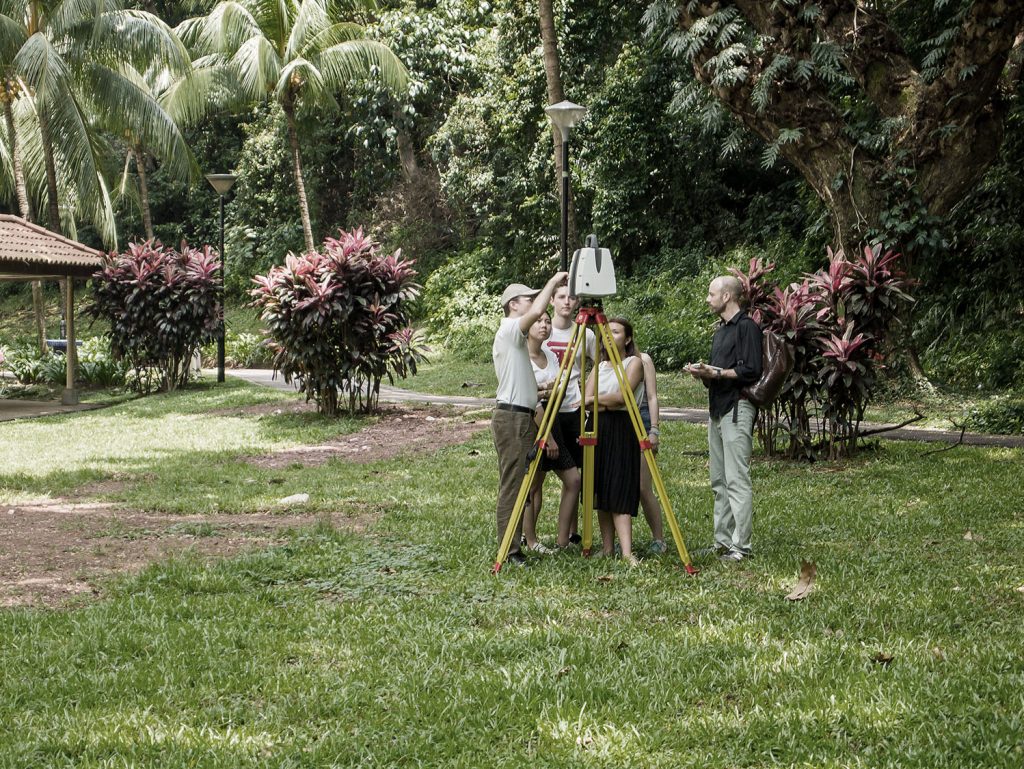 The Landscape Architecture Studio of Prof. Christophe Girot will design and invent new landscape topologies in and around Singapore's Green Corridor. The goal of the studio is to improve local climate conditions and to reduce Urban Heat Island effects through ecological design. Emphasis will be placed on landscape topology and regeneration aiming at improving thermal comfort and opening up a range of possibilities for future uses and developments on the city island.
The large-scale design addresses the Green Corridor, a former railway line which crosses the entire island from North to South connecting New Towns, parks and major topographical features of the island. The railway, dismantled since the termination of the KTM service in 2011, remains as an infrastructure topography and is one of the longest continuous pedestrian lines to interconnect the urban conglomerate of Singapore.
The designs for the green corridor will include urban areas, providing spaces for recreation and mitigating theurban heat island effect with an effective use of topography, materials and vegetation.
Students will learn about various mitigation strategies and develop skills in relevant technologies such as point cloud and 3D modeling, visualisation techniques, sand modeling and CNC prototyping. The Design Research Studio is conducted in combination with the Future Cities Laboratory and includes a workshop with SUTD architecture students in Singapore.
TEACHING TEAM
Prof. Christophe Girot, Magdalena Kaufmann, Benedikt Kowalewski, Fujan Fahmi
STUDENTS
Sogol Amuzegar, Joana Aphold, Sandrine Badoux, Julian Fischbacher, Niels Galitch, Jonas Haldemann, Kelly Man, Roxane Rambaud-Roch, Nina Rohrer, Louis Strologo, Larissa Strub, Nicolas Wüthrich, Manuel Viecelli
DESIGN STUDIO
FS2018 | Singapore Hot…Singapore Cool
Contact