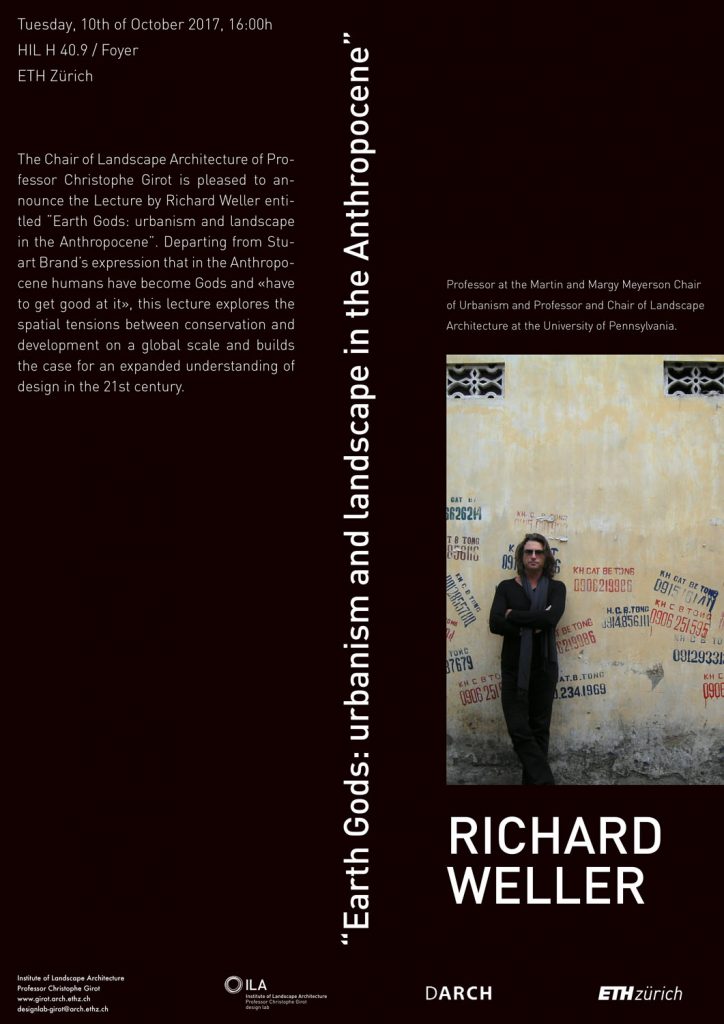 The Chair of Landscape Architecture of Professor Christophe Girot is pleased to announce the Lecture by Richard Weller entitled "Earth Gods: urbanism and landscape in the Anthropocene". Departing from Stuart Brand's expression that in the Anthropocene humans have become Gods and «have to get good at it», this lecture explores the spatial tensions between conservation and development on a global scale and builds the case for an expanded understanding of design in the 21st century.
Richard Weller  is Professor at the Martin and Margy Meyerson Chair
of Urbanism and Professor and Chair of Landscape Architecture at the University of Pennsylvania.