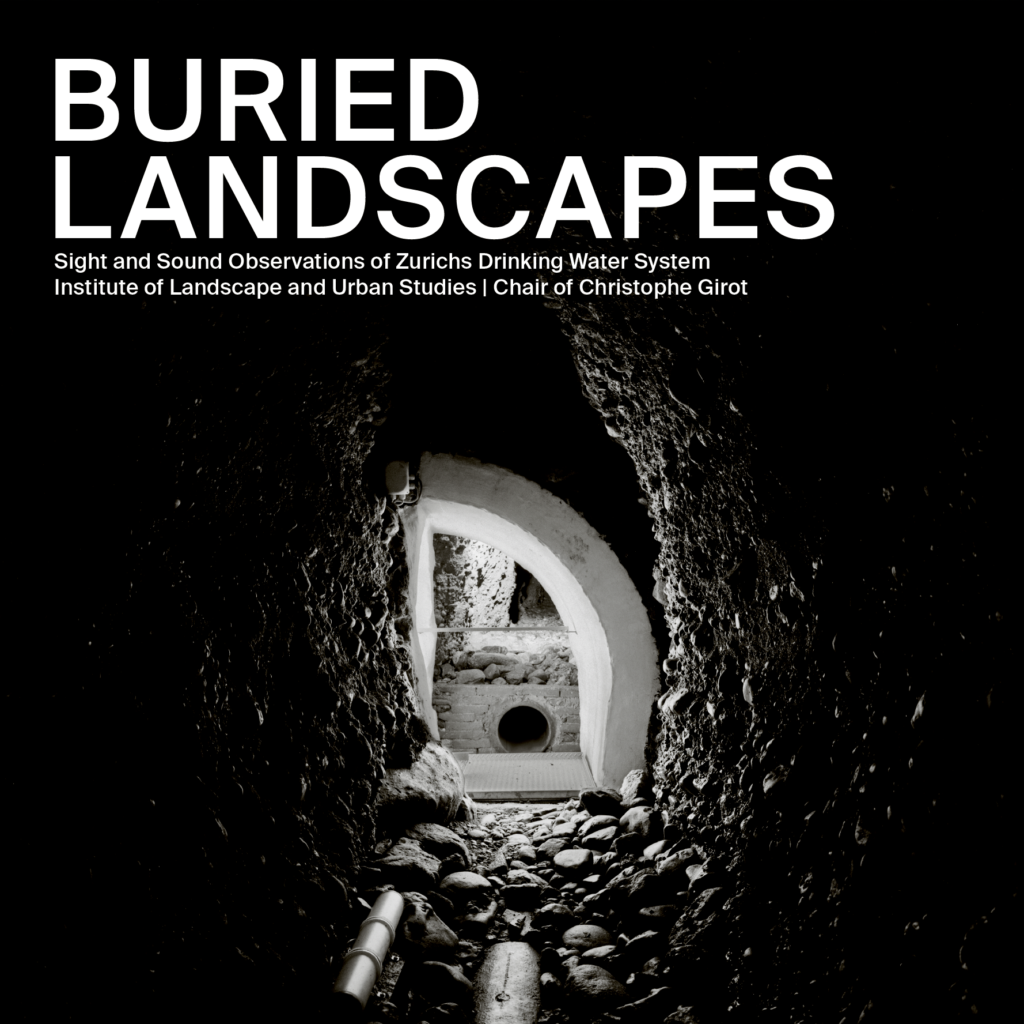 PUBLICATION | CONCEPT
Ludwig Berger, Fabian Gutscher, Dennis Häusler, Johannes Rebsamen, Matthias Vollmer
RELEASE
October 2022
SPECIFICATIONS
Blue-Transperent Marbled Vinyl LP with a photo book of 12 analog large-format photographs of the drinking water supply in Zurich and four selected point cloud renders.
PRE-ORDER NOW!
Pre-Order the vinyl and photo book publication
Sight and Sound observations of Zurich's Drinking Water System

Why would a Chair of Landscape Architecture want to address the burial of its very own realm? The album entitled Buried Landscapes, is the third and final act of an audiovisual water trilogy that began with the Melting Landscapes album that pictured and recorded the crackling sound of the disappearing Morteratsch glacier, followed by the Dammed Landscapes album that vividly portrayed the sound of retention lakes and rivers at the Punt dal Gall as they thrusted through pipes and turbines to be churned into electricity. This time it is the burial of water in our landscape that is at stake. Over the past century, in order to provide a hygienic water supply to Zürich, civil engineers buried it in a network of infrastructures. Traditional water spots in the city were gradually superseded by a network that brought water straight into our homes. Our understanding of city and landscape changed radically with the burial of water, as has our way of life. This third album gathers a careful recording and depiction of the hidden network of galleries, pipes, turbines and reservoirs that supply Zurich with all of its water. It presents a surprising juxtaposition of arche-typal constructions starting with the archaic water galleries at Kohlbodenquelle carved directly into the moraine substrate, through a high-tech underground lake pumping station at Tiefenbrunnen and ending with a Modernist concrete water reservoir at Lyren buried in the foothills of the Uetliberg. Each place reveals water in its most abstract, least visible, but nonetheless essential form. The album is a testament to the effective burial of water in our landscapes. It closes this audiovisual water trilogy with an ominous question about the scarcity of water foretold. What form this ever may take will definitely be the next upcoming chapter in the shaping of our landscapes. My gratitude goes to the entire MediaLab team with Ludwig Berger, Fabian Gutscher, Dennis Häusler, Johannes Rebsamen, Matthias Vollmer, that have taken students through a seven year water odyssey and made this trilogy possible. 
STUDENTS
Eric Baumann, Pawel Bejm, Lara Biesser, Jasper Blind, Nico Bohren, Lancelot Burwell, Toja Coray, Jan Dabrowski, Marvin Ebneter, Lida Freudenreich, Sandro Fritschi, Fabienne Girsberger, Przemysaw Jan Godlewski, Luna Grünenfelder, Dario Gysin, Lukas Haas, August Halvorsen, Andrej Harnist, Shen He, Laura Hegner, Lewis Horkulak, Yaxin Hou, Zi-Jian Timmy Huang, Elias Mika, Nikola Nikolic, Nikola Nikolov, Xiang Li, Elyas Lunardi, Patrick Oliveira, Guillem Pérez Gregori, Tania Perret, Alicja Prusinska, Nina Rohrer, Jonas Schüpbach, Matthieu Schwarz, Aaron Senn, Lucas Tanner, Dominic Tálos, Georgina Termens Gumá, Hongyi Wang, Josin Zanker, Yiran Zhang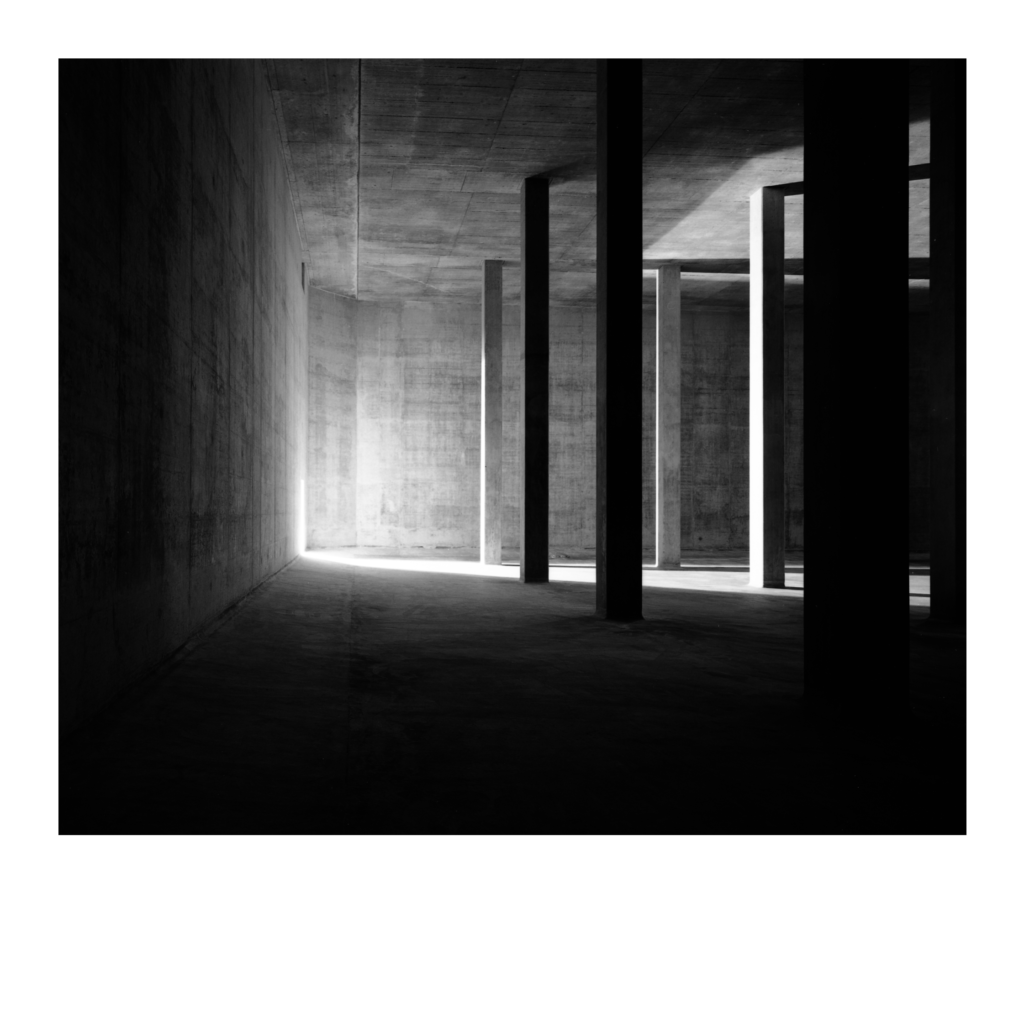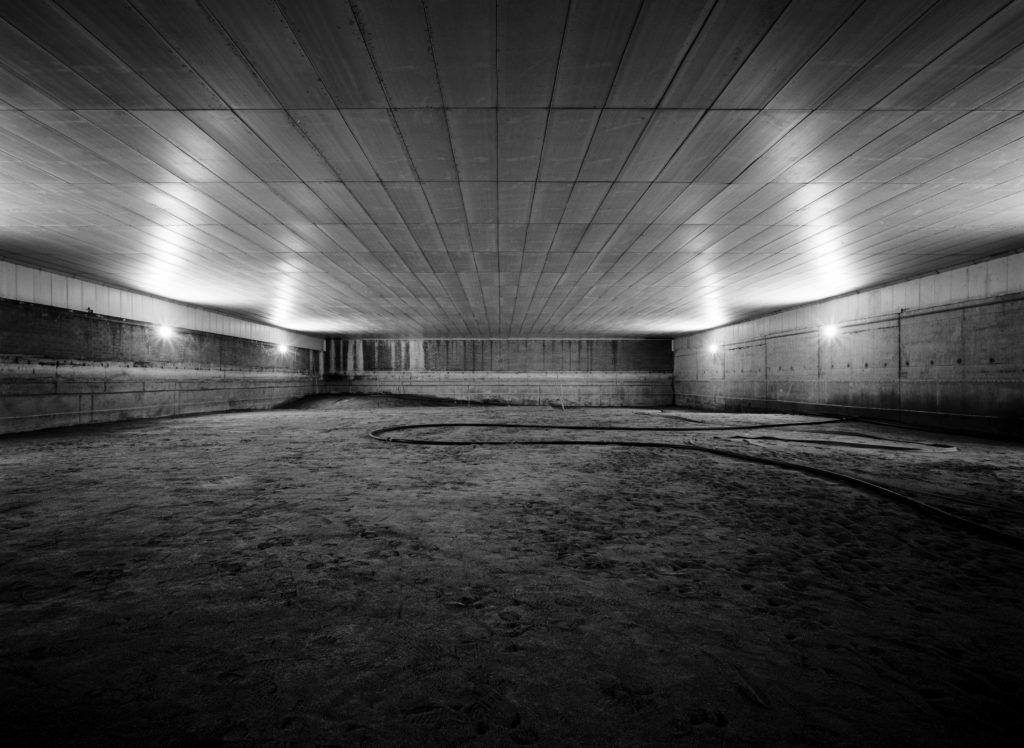 Analoge Medium-Format Photography by Students of the Elective Courses