Bodies of Water – A Swiss Landscape Trilogy
Publication and Exhibition
Exhibition: October 4 – October 14 2022, ETH Main Building HG Main Hall, Mo-Fr 9-19h, Sat-Sun 9-17h.
Vernissage: October 4, ETH Main Building HG Main Hall
18h00 Introduction by Christophe Girot
18h15 Round Table Talk with Ludwig Berger, Manuela Brunner, Zofia Roguska, Matthias Vollmer and Sonja Widmer, moderated by Jennifer Khakshouri
19h00 Sound Performance by Ludwig Berger
19h30 Book Launch & Exhibition Opening
Exhibition by:
Chair for Landscape Architecture Christophe Girot
LVML Landscape Visualization and Modeling Lab
LUS Institute of Landscape and Urban Studies
D-ARCH Department of Architecture, ETHZ
Project Team:
Christophe Girot, Ludwig Berger, Fabian Gutscher, Dennis Häusler, Johannes Rebsamen, Matthias Vollmer
Publication by:
gta Verlag, Zurich
Editors:
Christophe Girot, Ludwig Berger, Fabian Gutscher, Dennis Häusler, Johannes Rebsamen, Matthias Vollmer
The photo and sound exhibition traces the hidden spaces and sounds of glaciers, dams, waterworks and reservoirs. In large-format black-and-white photographs and a spatial sound installation, the exhibition creates a multi-layered portrait of the water landscapes of our time. At the opening, the publication with three vinyls will be presented in a conversation and a sound performance. 
The works were created in a collective research project from 2015-2021 by researchers and students of the Chair of Landscape Architecture Christophe Girot. We froze microphones in the Morteratsch glacier, used lasers to listen in on the Punt dal Gall dam in Graubünden, and installed analog photographic cameras in the deep reservoir chambers below Zurich. 
At close range we examined the landscape interventions of our modern society between attempted control and loss of control. The works capture the intensity and fragility of the changing Swiss landscape and reveal surprisingly tangible images and sounds of climate change, energy production and water scarcity.
Die Foto- und Klang-Ausstellung spürt den verborgenen Räumen und Klängen von Gletschern, Staudämmen, Wasserwerken und Reservoirs nach. In grossformatigen Schwarzweiss-Fotografien und einer räumlichen Klanginstallation entsteht ein vielschichtiges Bild der Wasser-Landschaften unserer Zeit. In der Eröffnung wird die gleichnamige Publikation mit drei Schallplatten in einem Gespräch und einer Klangperformance präsentiert. 
Entstanden sind die Arbeiten in einem künstlerischen Forschungsprojekt von 2015-2021. Dabei wurden von Mitarbeitenden und Studierenden des Lehrstuhls Mikrofone im Morteratschgletscher eingefroren, die Staumauer Punt dal Gall in Graubünden mit Lasern abgehört und analoge Fotokameras in den tiefen Reservoirkammern unter Zürich positioniert.
Aus nächster Nähe wurden die landschaftlichen Eingriffe unserer modernen Gesellschaft zwischen Kontrolle und Kontrollverlust untersucht. Die Arbeiten erfassen die Intensität und Fragilität der sich wandelnden Schweizer Landschaft und zeigen überraschend greifbare Bilder und Klänge von Klimawandel, Energieproduktion und Wasserknappheit.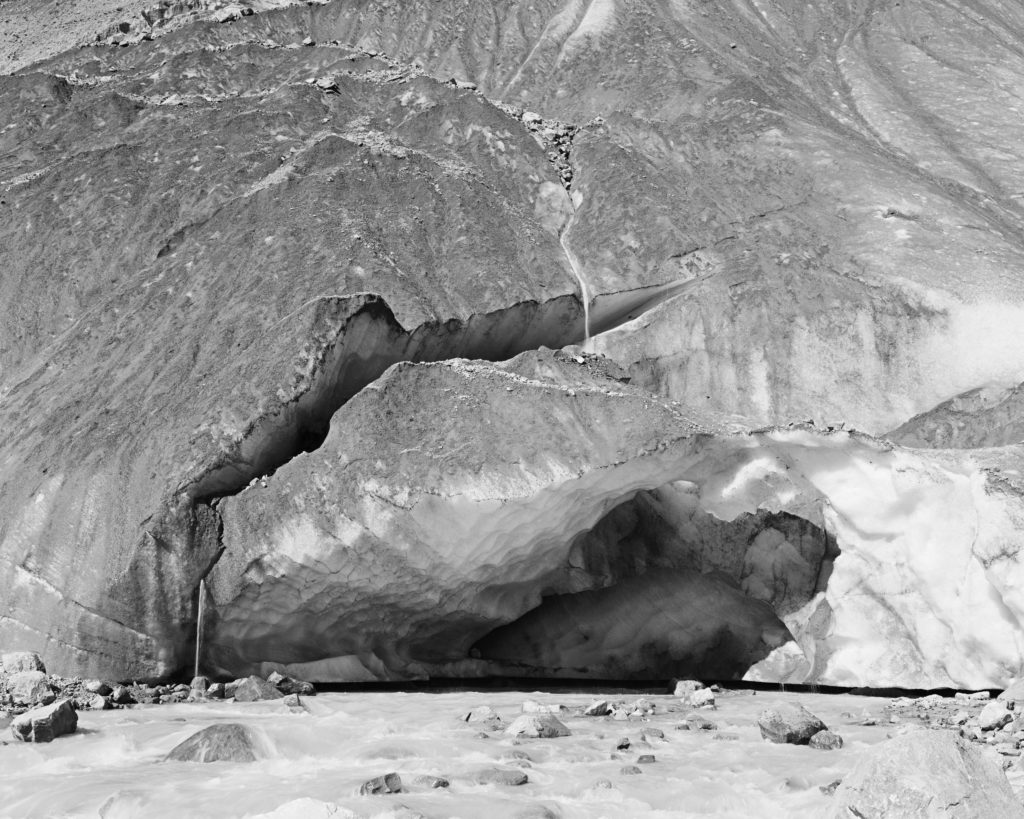 Morteratsch Glacier, Summer 2017, Vasiliki Papadimitriou, Stephan Mauser
Morteratsch Glacier, Winter 2017, Marie Jacobsen, Aleksander Kongshaug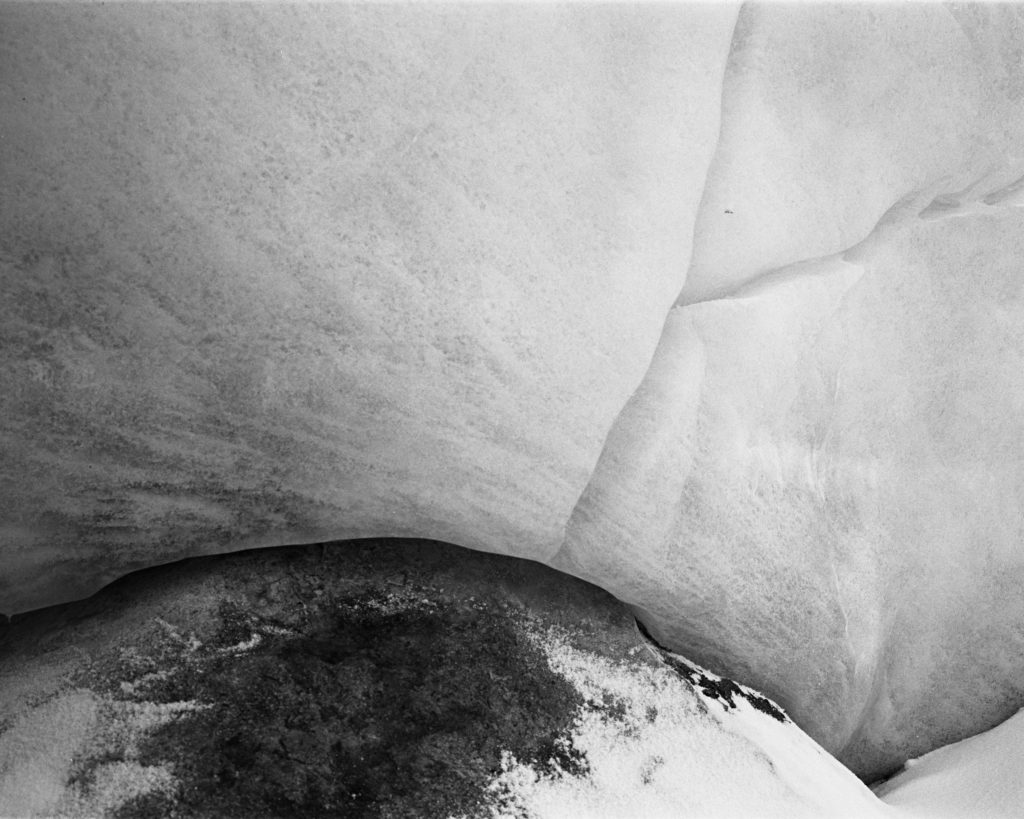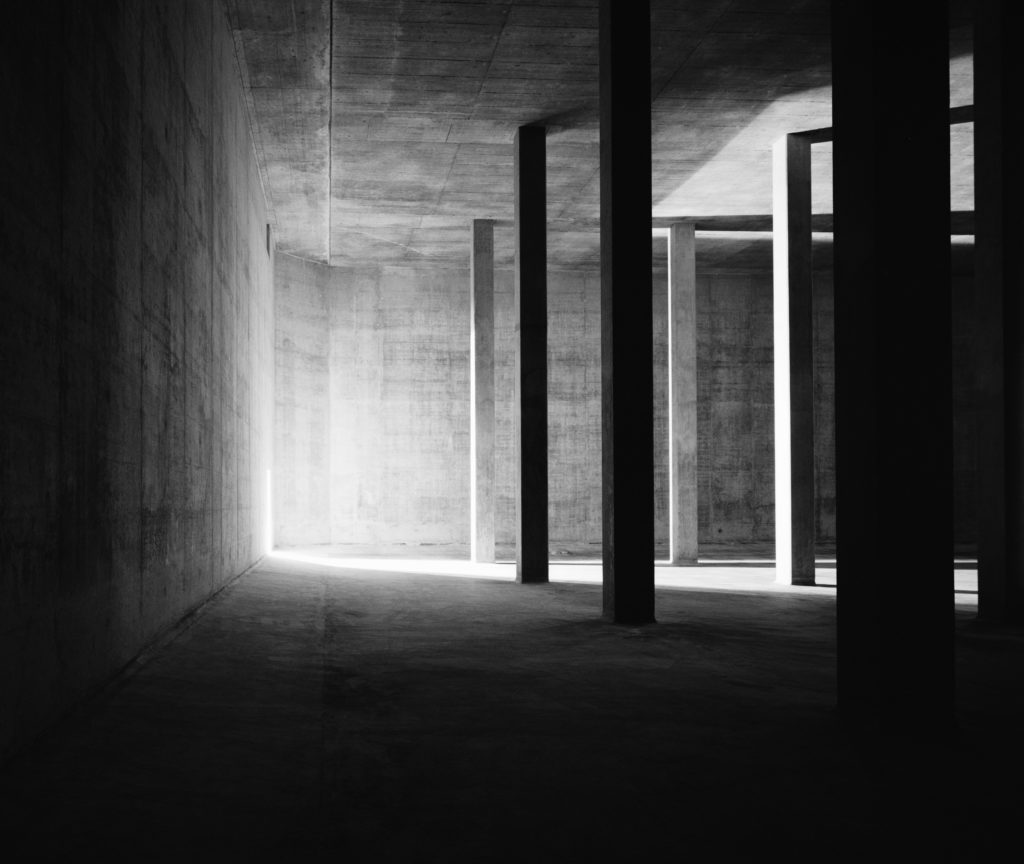 Water Reservoir Lyren, 2021 – Andrej Harnist, Yiran Zhang
Water Works Lengg 2020 – Lara Besser, Irian Mika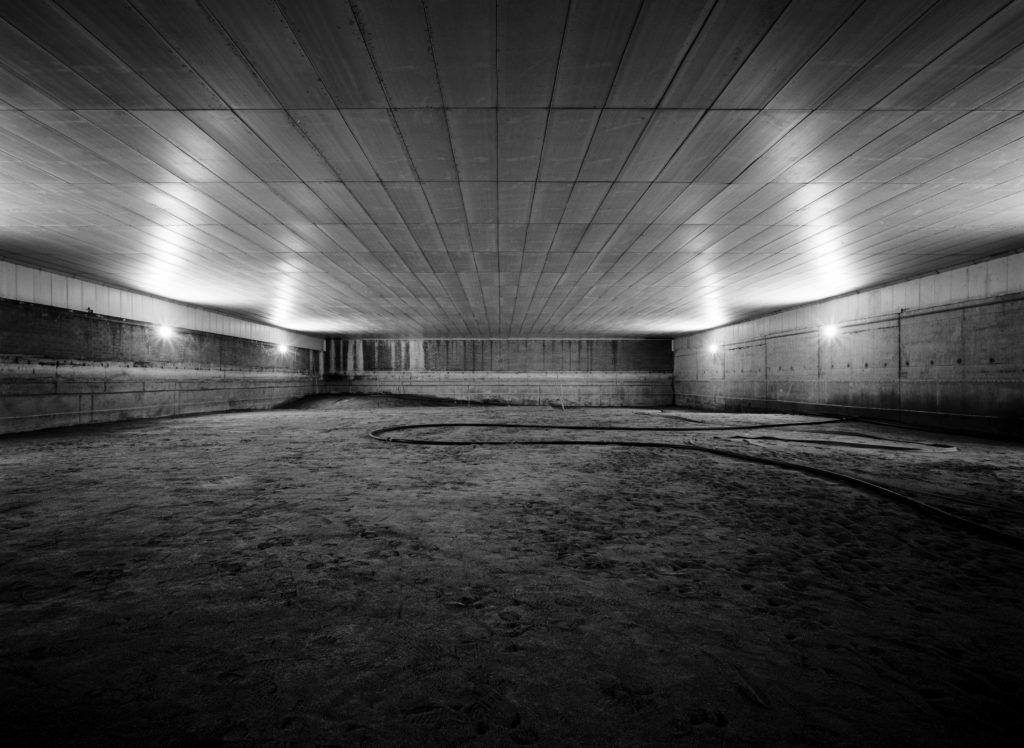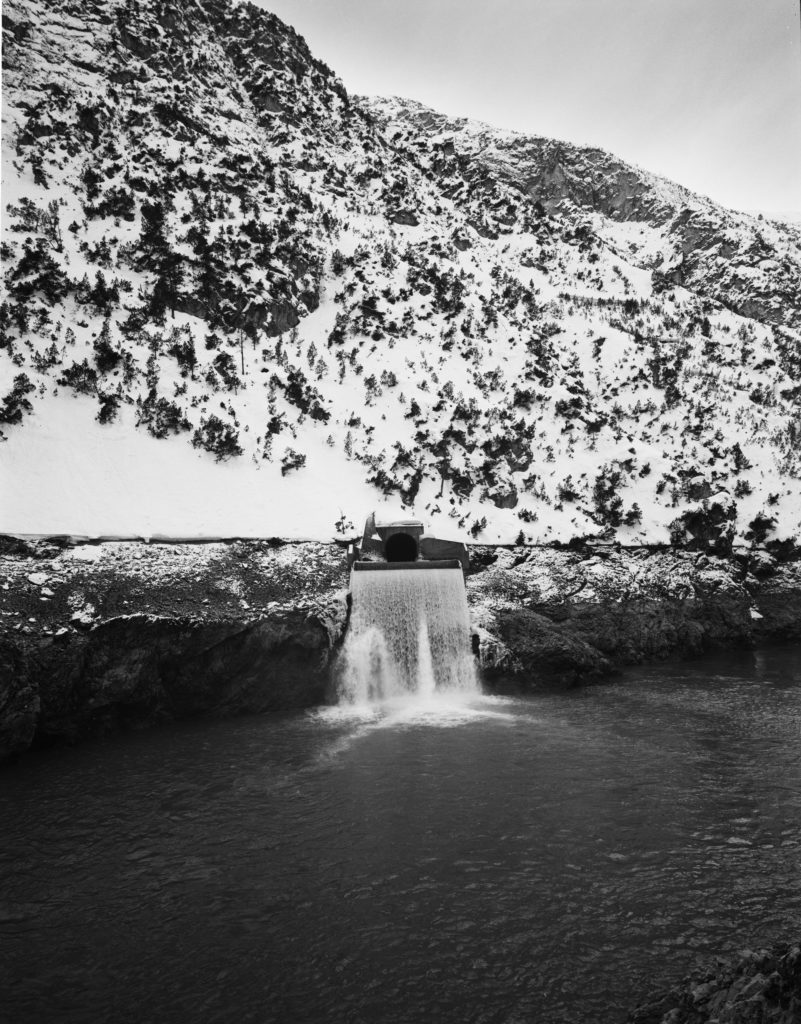 Ova Spin Power Station and Dam 2018 – Laszlo Nef, Noah Steiner
Ova Spin Power Station and Dam 2018 – Jan-Marc Castlunger, Zofia Roguska