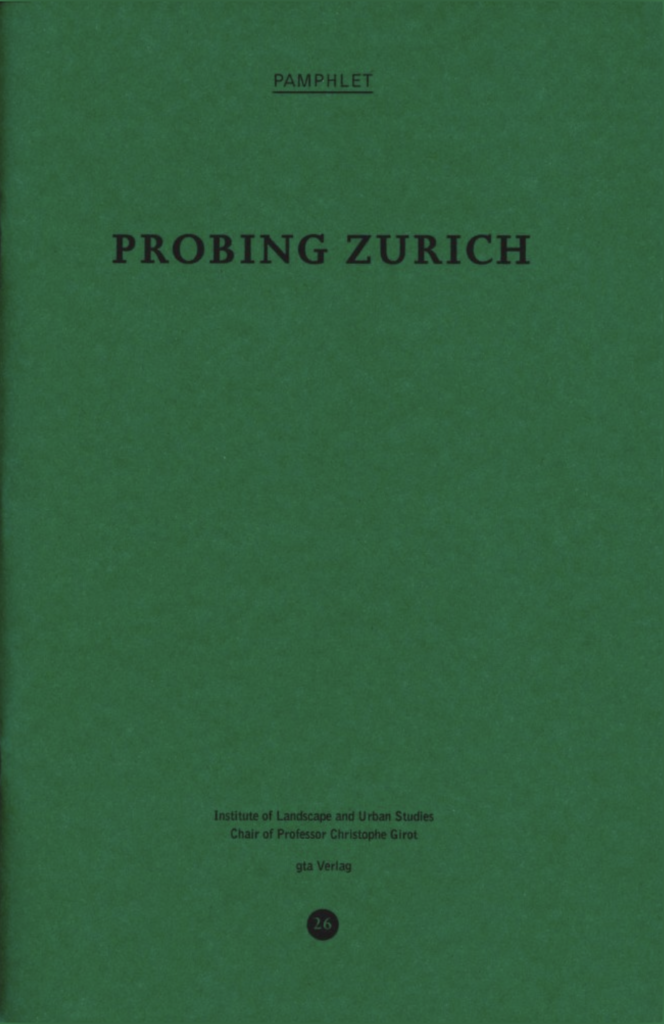 EDITORS
Christophe Girot, Dennis Häusler, Magdalena Kaufmann,
Matthias Vollmer, Maîte Bravo (eds)
CONTRIBUTORS
Maîte Bravo, Antonia Cornaro, Christophe Girot,
Dennis Häusler, Simon Kretz, Jaqueline Parish,
Johannes Rebsamen, Christian Salewski, Geri Schrotter,
Aldo Sollazzo, Matthias Vollmer
SPECIFICATIONS
2022
15 x 23 cm
English
22.00 CHF /  22.00 EUR
ISBN 978-3-85676-437-1
PUBLISHER
BOOK LAUNCH & ROUND TABLE TALK
Moderation: Christophe Girot
Team: Dennis Häusler, Magdalena Kaufmann, Matthias Vollmer
Guests: Maite Bravo, Antonia Cornaro, Jaqueline Parish, Aldo Sollazzo
PLACE & TIME
27. September 2022 | 18:00
ETH Main Building | Main Hall, Haupthalle
English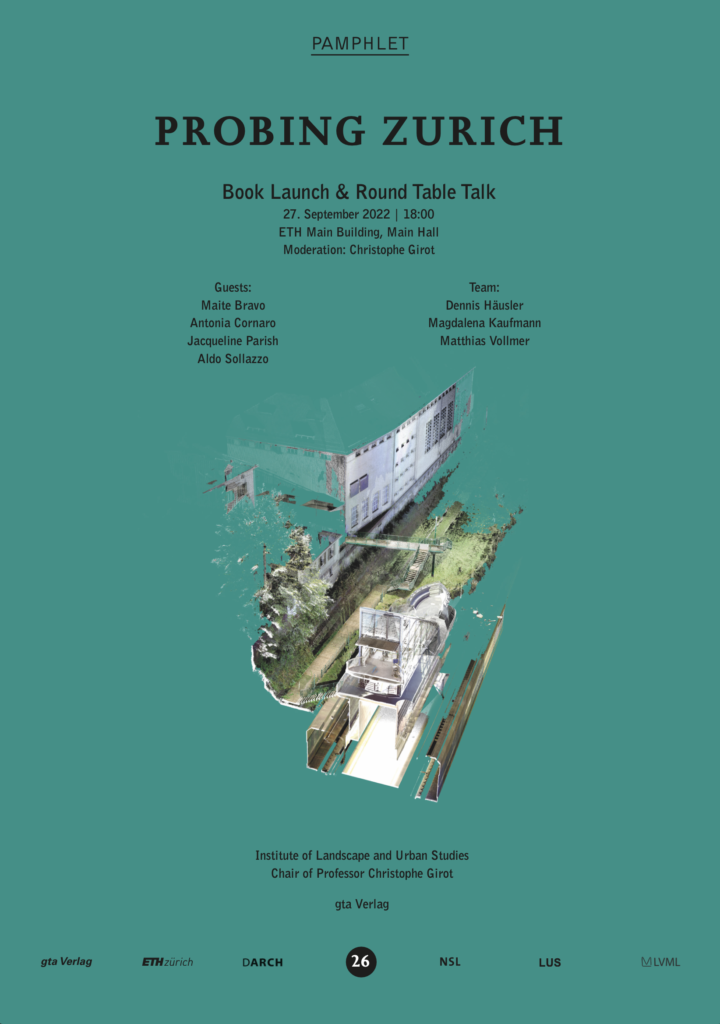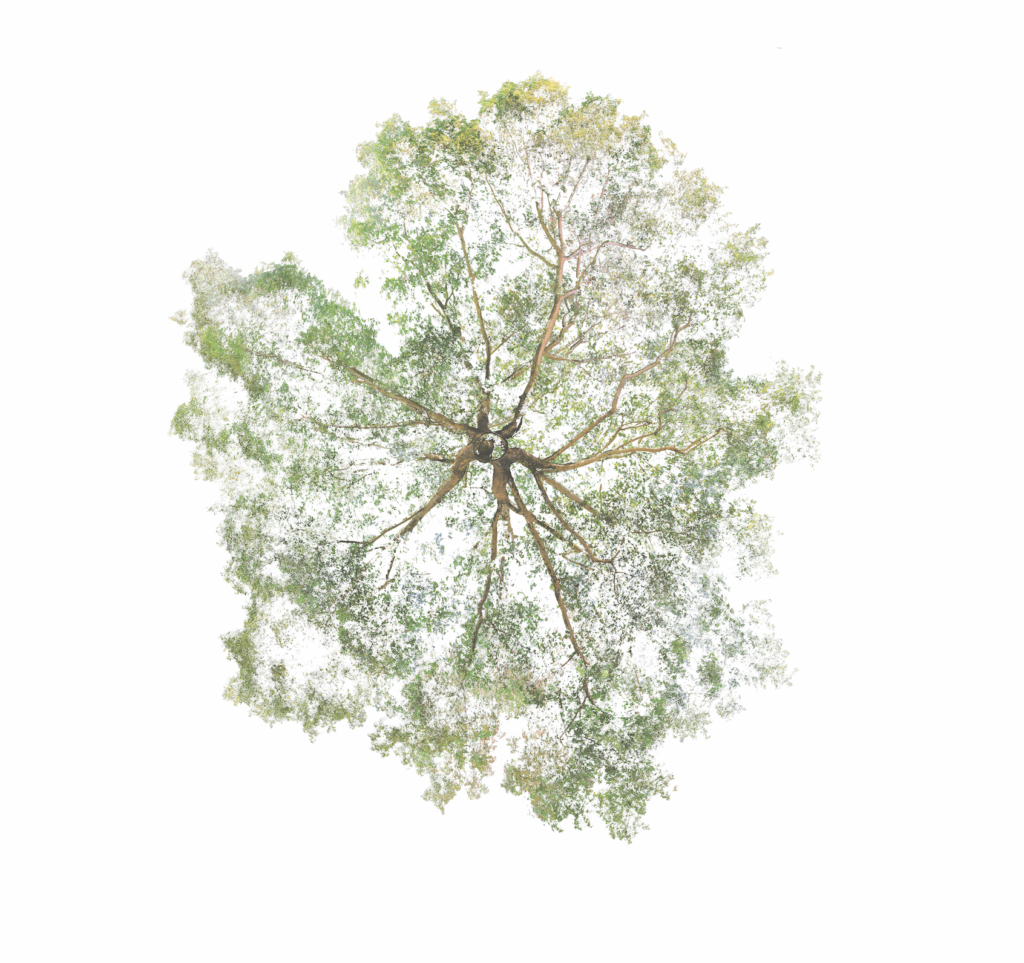 Probing Zurich draws from research and teaching at the ETH Zurich Chair of landscape architecture of Prof. Christophe Girot, which applies
point cloud technology as a tool for perception, communication, design,
visualization and representation in the context of Zürich's urban
landscape. It compiles contributions by experts from various fields that relate to spatial questions in the urban context to provide perspectives and reflections on the work produced by the students and staff of the Department of Architecture at ETH Zurich.
Links to the taught Courses:
2017 Walled Waters
2018 Portrait of a Tree
2019 Absent Bridges
2020 Hönggerber's Secret
2021 Deep Poly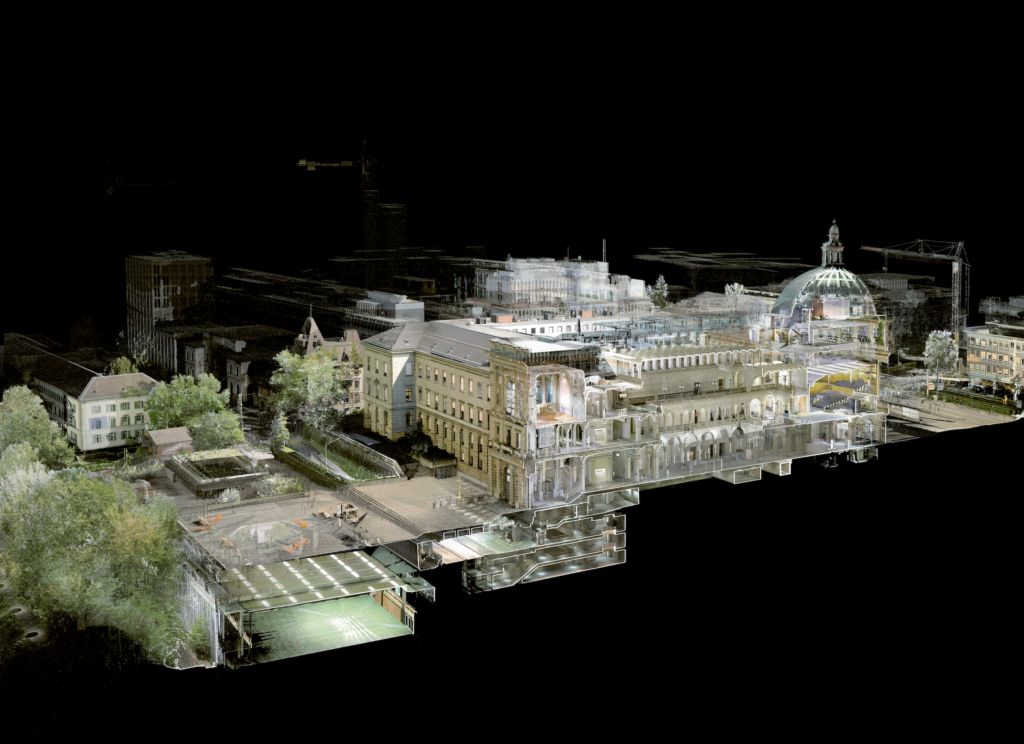 Short compilation of the works featured in the Pamphlet as prints. All illustrations in the booklet are 3d models, which due to the format of the printed booklet are shown as flat images.