We will investigate the dams of Punt dal Gall and Ova Spin high up in the mountains of the Grisons, where the system of water retention and hydropower production has become an integral part of the alpine landscape. Through analogue photography and experimental sound recording on site, we will refine our perception and find new ways of representing landscapes.
TOOLS: Analoge Photography / Sound recorders, underwater and contact microphones
TEACHING TEAM: Prof. Christophe Girot, Ludwig Berger, Laura Endres, Johannes Rebsamen, Matthias Vollmer
CONTACT: Ludwig Berger
SCHEDULE
Sep 19 Introduction & Registration
Sep 25 Technical introduction
Sep 28-29 Workshop weekend in Grisons
Oct 03 Photographic development and sound editing
Oct 10 Photographic development and sound editing
Oct 17 Early Mid Crit (presentation of material)
Oct 24 No course (seminar week)
Oct 31 Individual work & table crits
Nov 07 Individual work & table crits
Nov 14 Late Mid Crit (photo and composition)
Nov 21 Individual work & table crits
Nov 28 Individual work & table crits
Dec 05 Final Crit
The alpine landscape of Europe is a rain catcher for the whole continent, the high mountains force the clouds to rain, the glaciers, alpin lakes and rocks function as a reservoir. After we explored the vast landscape of glaciers, we will step down to the next stage of the water stream. The momentum where the human takes an active influence on the delicate balance of supply and production.
We will investigate two dams high up in the mountains of Grisons. This system of water retention and hydropower production has a big influence on the landscape and the appearance of these huge infrastructures changed the perception of the alpine landscape forever. But what we perceive on the first glance is only the outside surface, a part of these concrete structures. They extend into the mountain and form a system of tunnels and chambers, human made constructions merge with the natural rock formation, concrete blends with landscape. How sound and light is rendered changes while we explore this landscape of deflection.
These structures and the surrounding landscape will be measured with analogue middle format cameras and different approaches of acoustic recording. We will search for gaps, joints, resistance, reflections and connections between landscape and concrete, production and protection, absorption and reflection. We want to understand the spatial characteristics drawn by light and sound and create a new perception of this place. How is the reflection or deflection of light and sound on the texture changing what we perceive as space, volume or a body? How can we reveal dimensions, hidden structures and sequences?
Working with a multimedia techniques we ask the question how landscape and architecture can be shown and how to translate it into a sensual experience.
You will learn to use professional middle format cameras and lenses as well as sound recording techniques with a variety of microphones such as electromagnetic or contact microphones and work on the spatial perception through the combination of those two different media. Back on campus, you will compose in our Audio-Visual-Lab and the PhotoLab, a composition of both the visual and the acoustic recordings. Finally, you will present your own perception of this specific landscape as an audio-visual experience.
As a thesis elective you will have the chance to return to the same place in winter. You will find the same elements as in summer but a completely transformed landscape which will require new approaches, You can choose and create your own method and techniques.
Notes: The course will be limited to 16 students. Participation on all dates of the course (Introduction, Workshop, Mid- and Final Presentations) is mandatory. The Chair will provide some financial support (costs for production), additional costs (transportation, overnight stay, food and drinks) are asked to be paid by the participants. Basic trekking experience and outdoor clothing is required.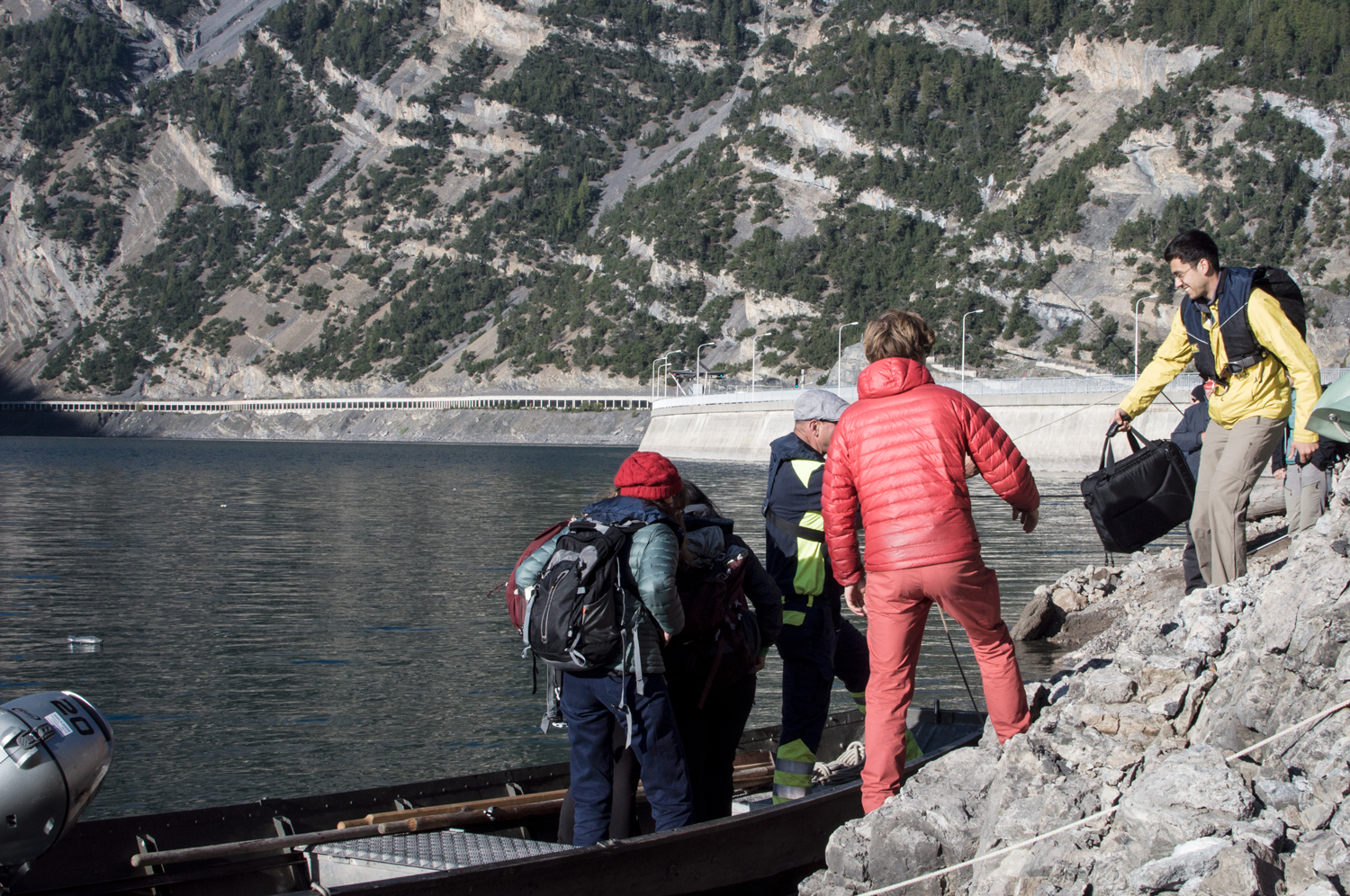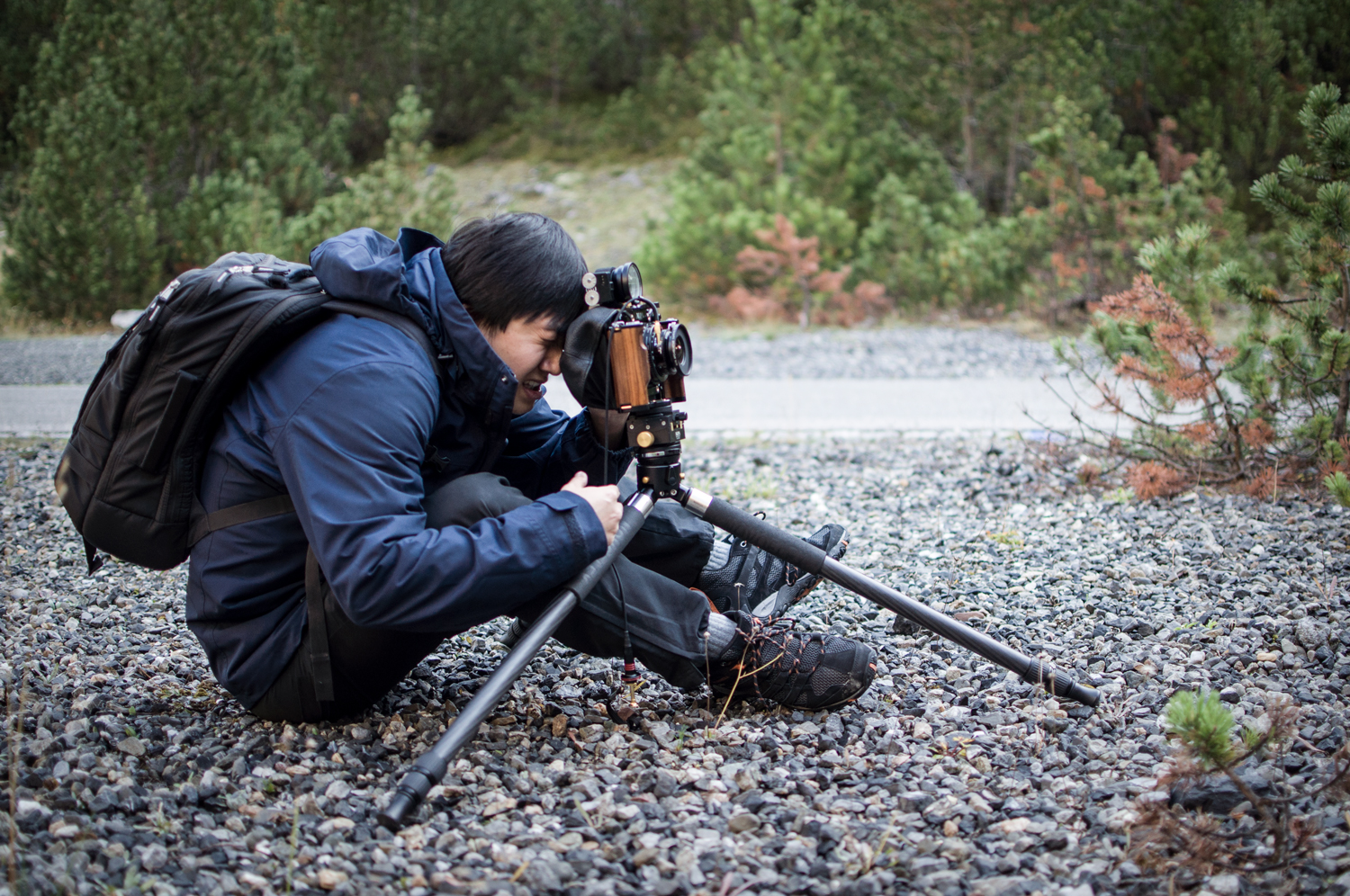 Feld work at with ALPA camera equipment.
Audio recordings with Hydrophones.
Audio recordings with Doppler Laser Vibrometer.
Field work with camera equipment from ALPA.