Paradise Lost | 15. – 24. March 2019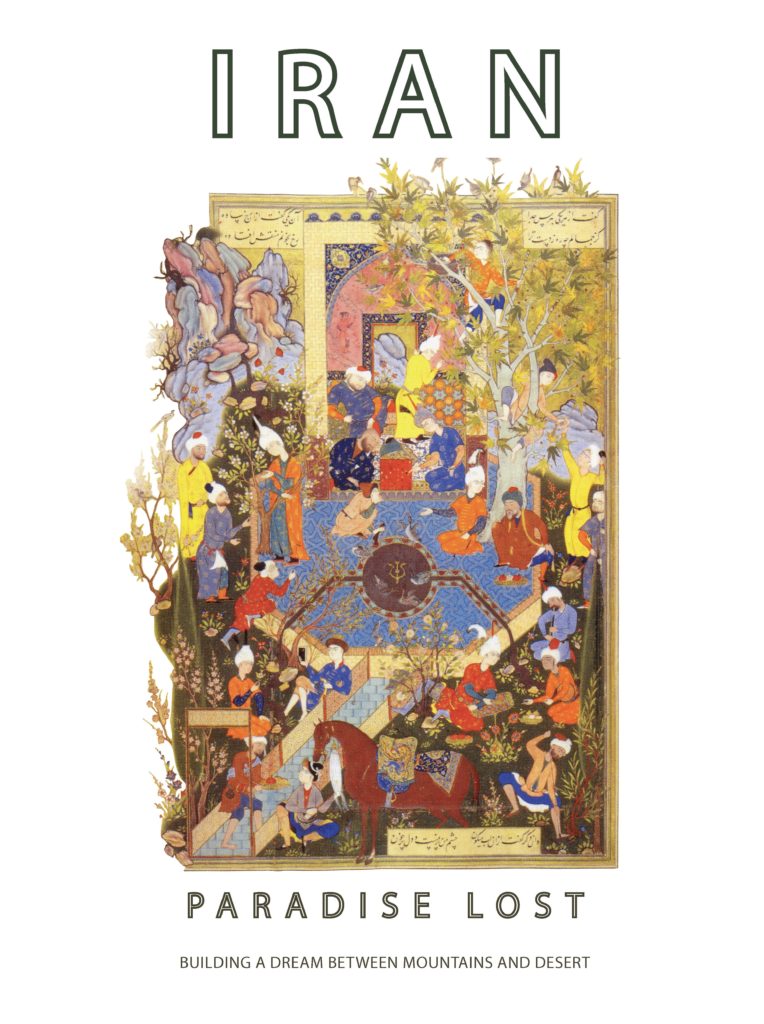 SEMINAR SCHEDULE
Timeframe: Friday  15.03.2019 (Departure 21:55h)- Sunday 24.03.2019
Participants: 14 Students

Price Range: F (1850-1900 CHF) incl. flight, accommodation, transport, experts, reader, three common dinners, traditional Setar concert, entry fees. Please be aware that we will have to apply for your visa in order to enter Iran (extra costs of 60 CHF).

TEACHING TEAM
Prof. Christophe Girot, Fujan Fahmi, Myriam Uzor, Dennis Häusler
EXPERTS
Chritophe Girot, Annemarie Bucher, Thomas Meyer-Wieser, Amin Mahan, Reihaneh Khorramrouei, Hosna Pourhashemi, Elaheh Ziaei.
INDRODUCTION
Thursday 21.02.2019 | 17:30h |  Foyer, HIL H Floor | ETHZ
ENROLMENT
Overview: Seminar Weeks FS 2019
VISA APPLICATION
Visa Inforamtion | Embassy of Iran
Contact
Building a Dream Between Mountains and Deserts
The Persian Garden includes the most precious element in the arid and unforgiving landscape of Iran: Water. Our journey through Persian landscape heritage will be led by local architects and experts, which will bring us deep into a unique culture. Furthermore we will experience "Nooruz", the Persian New Year, holiday of spring and renewal, strongly rooted in local cultures.
The desert
beyond the city
belongs to me

a place of beauty
for it reminds me
of the Friend

and wherever
He is, there
is a place of beauty

(Sa'di)
The Desert Fish – A Film by Mohammad Ghorbankarimi, 2014

NOTA BENE ! VISA APPLICATION
Please note that the visa requirements are not equal for all travellers. In order to travel to Iran, foreign nationals are required to obtain a visa. This is a permission of entry to Iran for a limited period of time, which is issued by the embassy of the IRAN in Bern, subsequent to receipt of approval from the Ministry of Foreign Affairs, depended on the visa type.
Be aware that the original passport must be valid for at least 6 months beyond the date of departure and must not contain any proof of a stay in Israel. We must also inform you that as a result of the political circumstances, the visa application of American, Canadian and British citizens may unfortunately be refused by the Embassy of Iran.
NEEDED DOCUMENTS
To apply for a visa, we need all the following documents in paper form by 31 January 2019 at the latest:
Completed visa application form with colored passport photo (top left on the sheet)
2 extra passport photos
Copy of health insurance card or policy
Only for non-Swiss citizens: Copy of residence permit
For Swiss and EU citizens, total fingerprints (60CHF) have to be obtained from the cantonal police. provided by the "Forensic Institute Zurich" in Winterthur.  Note: The holders of biometric passport are also needed to submit their fingerprints.
Original passport (Duration of processing the visa application is four weeks after presenting all necessary documents).