Realizing Large Scale Landscape Models in the Rapid Prototyping Lab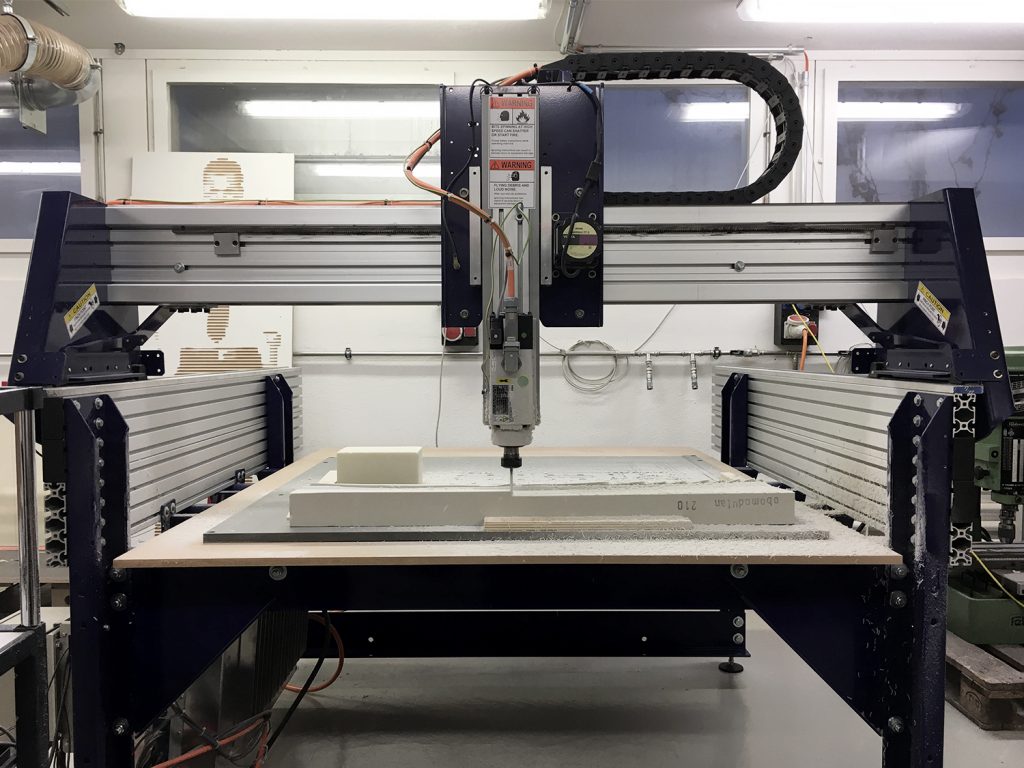 TRANSLATING THE VIRTUAL INTO REALITY
The chair researches synergies between teaching landscape architecture and using computer numerically controlled (CNC) machines as prototyping tools in the project development process. The focus of our teaching is not to turn students into proficient CAAD-CAM users but more to familiarize them with landscape design and the problematic of large-scale topographical interventions. Of all the prototyping tools available to the students at the school (3-axis mill, laser cutter, flatbed cutter, 3D printer), the mill allows for the best translation between idea and model in landscape design. The continuous exchange between paper/idea & the physical three-dimensional output and the ability to shape and refine continuously the model allow for a much better apprehension of the problematic at stake.
LARGE SCALE CNC MILLED MODELS

The students are encouraged to experiment with different materials and modes of expression, working with plaster, wood and both in section and plan. The result is a series of models or evolutions, documenting the project idea as it has evolved from the initial concept to the final project.
CONTACT