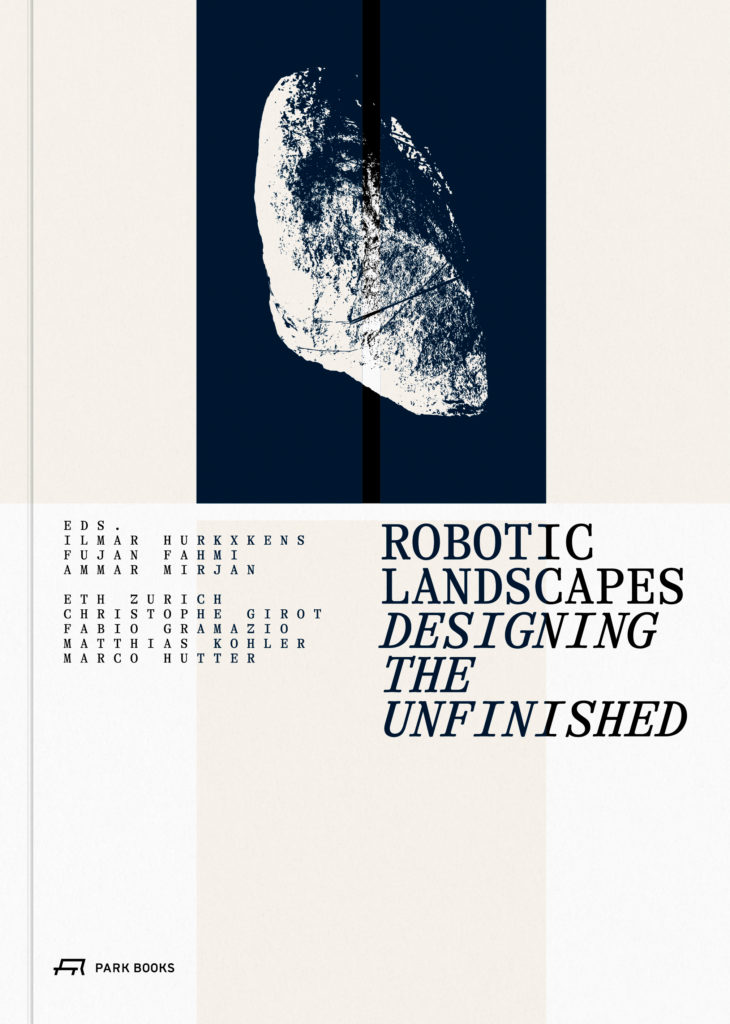 EDITORS
Ilmar Hurkxkens, Fujan Fahmi, Ammar Mirjan
IN COLLABORATION WITH
ETH Zurich: Christophe Girot, Fabio Gramazio, Matthias Kohler, Marco Hutter
CONTRIBUTIONS BY
Mathias Bernhard, Dana Cupkova, Fujan Fahmi, Christophe Girot, Fabio Gramazio, Francesca Hughes, Ilmar Hurkxkens, Marco Hutter, Dominic Jud, Matthias Kohler, Benedikt Kowalewski, Jesús Medina, and Ammar Mirjan.
DATE OF PUBLICATION
1st Edition, 2022
SPECIFICATIONS
English
Paperback
208 pages, 22 color and 187 b/w illustrations
17 x 24 cm
ISBN 978-3-03860-254-5
Robotic earthmoving equipment is dramatically changing the way landscapes can be formed and maintained. Landscapes evolve through constantly changing conditions, and a dynamic response to natural environments can never be considered final. Autonomous systems can enable this adaptive and continuous transformation of terrain instead of simply creating predefined and static earthworks.
"Robotic Landscapes—Designing the Unfinished" opens up insights into landscape design's evolving culture by proposing a new equilibrium between natural and mechanical forces. Reflecting on a series of design research experiments on granular materials at the department of architecture at ETH Zurich, this book is designed to demonstrate the importance of successive design iterations in framing, forming, and finding. Each page reveals computational procedures where functional terrain structures emerge, each capable of sustaining a dynamic landscape that is forever changing.