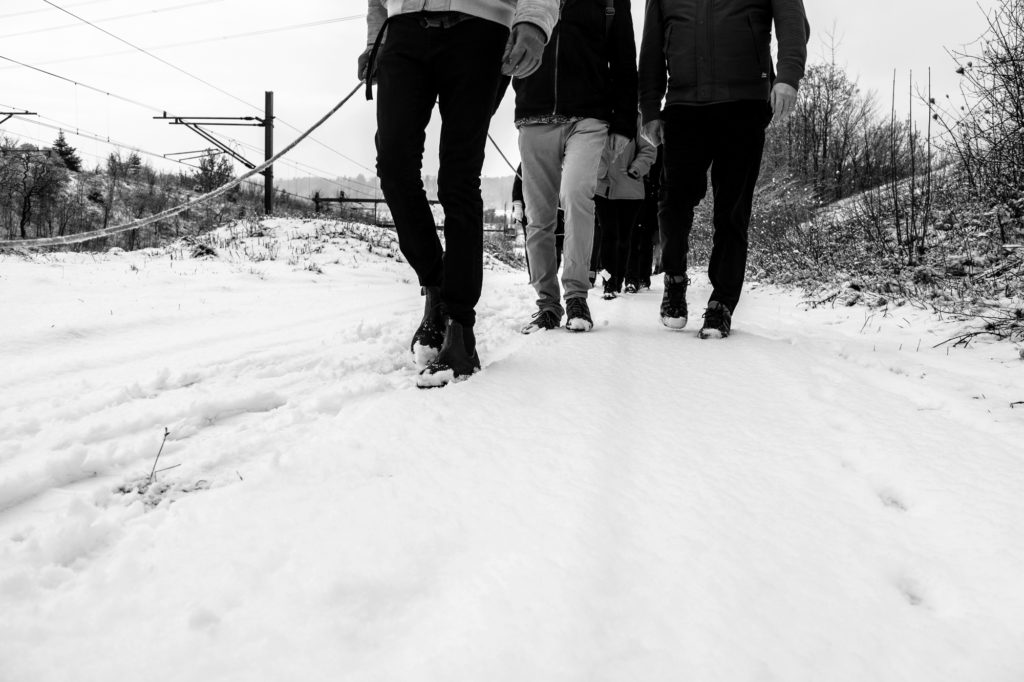 The project Ways of Walking is based on the examination of existing path systems and the creative possibilities of the walking subject in the context of landscape architecture and urban development. By combining research and teaching, students were encouraged to be curious, to think critically and to enjoy research. In the course of three elective courses, the students learned about the creative potential of detours on foot, the shift in the perception of our environment by breaking away from the familiar, and the legacy of labyrinthine archetypes and their shaping of our culture. The analysis of theoretical references on the subject of walking as well as playful-creative interventions formed the agenda. The students developed essential theoretical tools to support their design vocabulary by exploring different ways of presentation, reading, and production as well as cultural paradigms of the urban landscape.
Lectures by and workshops with experts from the fields of art, urban planning, and landscape architecture are a significant component of the project.
The publication Auf Abwegen ('Off Track') of the Pamphlet series emerged within the context of this project, aiming at intentionally leading readers afield in an attempt to find new perspectives in familiar territory. It contains contributions by Patrick Düblin, Isabelle Fehlmann, Christophe Girot, Anne Lacaton, Karen O'Rourke, Jacqueline Parish, Aline Schoch, and Stalker (Francesco Careri and Lorenzo Romito).
Research Team: Patrick Düblin, Isabelle Fehlmann, Myriam Uzor